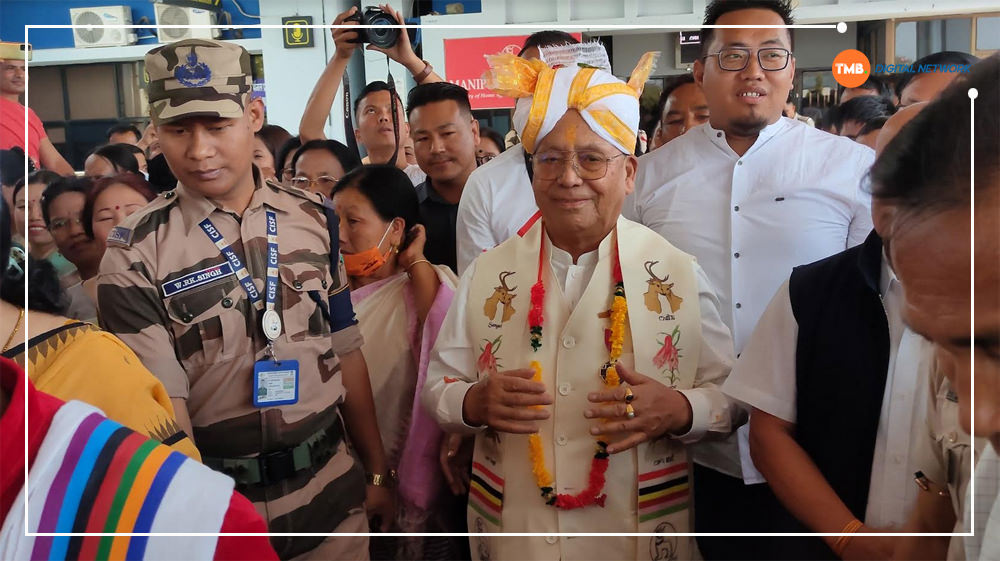 TMB Report
Imphal: Padmashree Awardee, Th Chaoba urged working hard and being humble in life by working for the upliftment of downtrodden families, farmers and women of the society.
Talking to media persons at the grand reception of Th Chaoba at Bir Tikendrajit International Airport on Sunday, Chaoba expressed his gratitude on giving him Padmashri on Social Work by the Indian government and the support of the people.
Reiterating his political journey, he said that he entered politics at the age of 25 in 1970 and after the state attained Statehood, he won election in 1972 for Nambol AC and continuously won the election five times till 1996.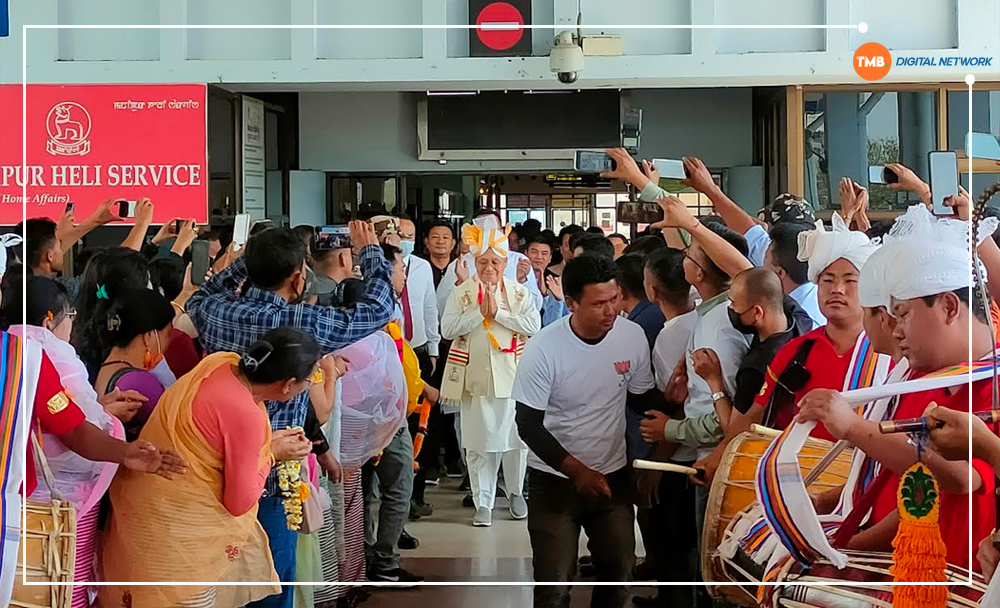 He stated that he had been appointed as Deputy CM, Deputy Speaker, Minister and cabinet speaker during his service as a legislator. He was also Union Minister during the time of Bajpayee for the 11th, 12th and 13th Lok Sabha and under Bajpayi, he extended his work and contribution on art & culture and agricultural sector.
Chaoba said that he will retire from electoral politics and will continue to serve the people. He stated that he bas set up Pandit Din Dayal Upadhyay Institute of Agricultural Sciences at Utlou under which 7 colleges are open for fishery, agriculture, forest, horticulture and others. The institute has received 12(A)B status and aggregation will be received at the earliest and is ranked third in UGC recognition and will receive ICAR aggregation at the earliest.