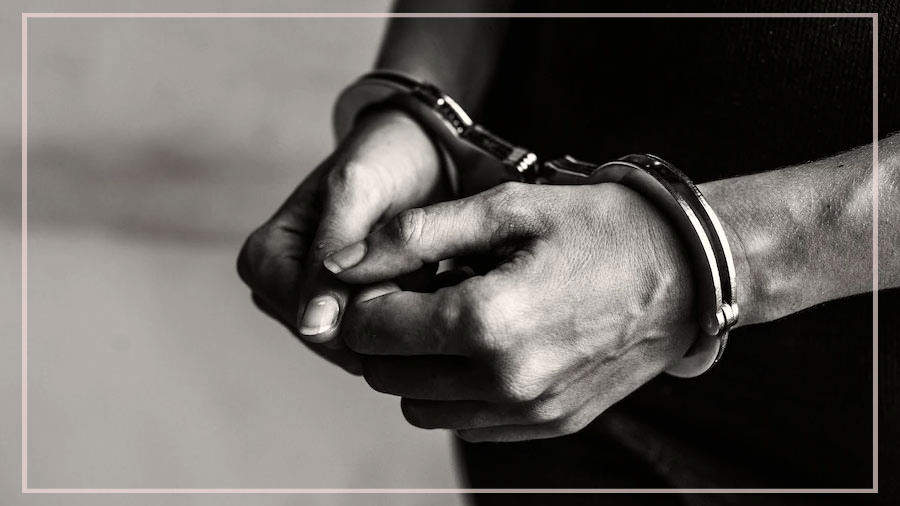 TMB Report
Imphal: A combined team of Special Commando Unit led by Subedar L.Bebekananda Singh nabbed a cadre of RPF/PLA at around 9:30 AM on Tuesday.
Police Source said that based on a specific input received from 16 AR regarding presence of one suspected person are prejudicial activities at the area of Thoubal Awang Leikai near ATM Booth, Thoubal district at around 7:30 AM, Police conducted checking and frisking there.
While conducting frisking and checking at Thoubal Awang Leikai near ATM Booth, one unknown suspected person was seen coming on foot in a suspicious manner towards Thoubal Bazar and were detained for verification.
On verification and body search, he disclosed himself as Khoirom Ratan Singh (41) S/o Kh. Garu Singh of Nongpok Lourembam Mayai Leikai Thoubal district.
On further body search four mobile phone Samsung Key pad, (Blue in colour), callbar key pad (Gold in color), Kechaoda key pad (Black in color) without Mobile battery and W-tech key pad ( Dark blue in color) along with Airtel Sim were recovered from him, said a source.
On preliminary questioning, he revealed that he was a former cadre of KCP (Noyon Group), joint in the year 2010 and holding a post of Lance corporal. Further, he admitted that he is using in the name of Khaba Singh, RPF/PLA Organisation and working self in the name of Commander identified as Ronel @ Moibung of RPF/PLA organization. Using the Airtel no. 7085642077, he served monetary demand to the general public and Businessmen at Thoubal area etc. The arrested cadre collected huge amount of money from the general public and businessmen, added a source.
The arrested person and seized items are hand over to Thoubal PS for further necessary legal action against him.