TMB Report
Imphal: MLA Hiyanglam AC, Yumnam Radheshyam lauded Radio Nongin contending that it is one of the most favourite radio channels in the state.
Addressing the 2nd Foundation Day of Radio Nongin held at Jawaharlal Nehru Manipur Dance Academy on Monday as the Chief Guest, Hiyanglam MLA, Yumnam Radheshyam informed that the state has four FM(Frequency Modulation) Radio channels. Radio Loktak, Uchiwa was the first to receive clearance followed by Diamond Radio, Khongjom, Radio Friz in Senapati and Radio Nongin.
Stating that Radio Nongin is broadcasting in 90.8 MHz FM (Frequency Modulation), he said the Channel was first officially launched in 2021. With the support and assistance of NGO Centre Lamding, the channel started unofficially from 2019 with only 8 staff. It has been the most favourite radio channel in the state.
He said that Radio Nongin has the power to attract listeners while appreciating that the broadcasting of the channel will increase by one hour after the celebration of the anniversary.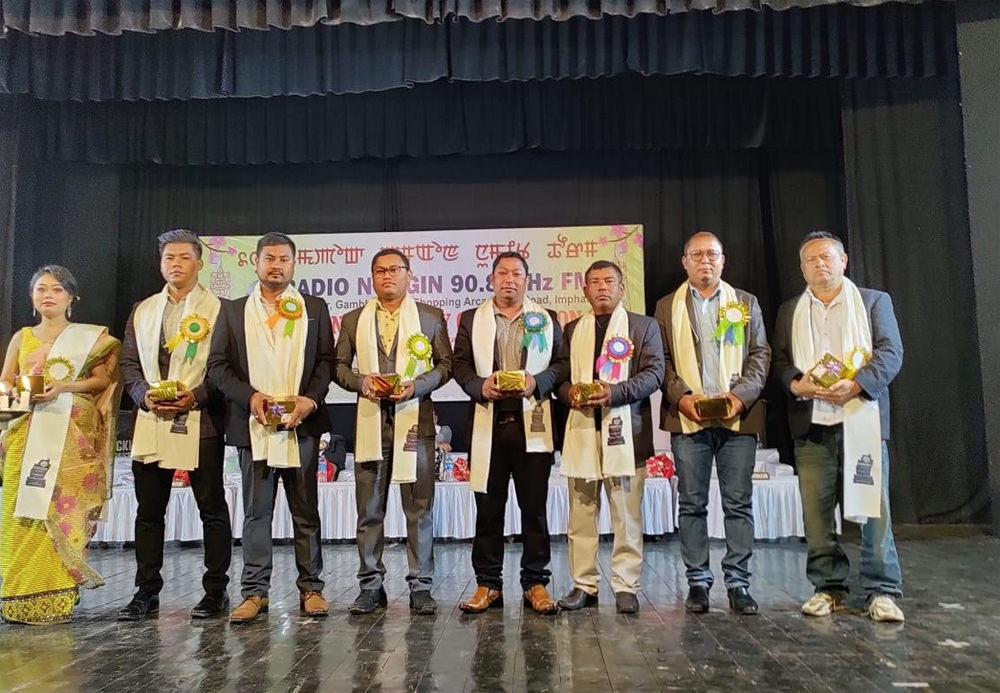 Giving his speech as the Guest of honour principal of Lilong Haoreibi College, Dr.Raheijuddin Sheikh(@Shamu) stated that Radio Club in Bombay launched 'Akash bani' and was first broadcasted on June 1923, shortly after Calcutta Radio club started broadcasting service after 5 months. He informed that India Broadcasting Company (lBC) on July 3, 1927 broadcasted all over the nation and on May 21, 1957 Manipur also took part in the radio programme for Guwahati broadcast. All India radio, Imphal was established on August 15, 1963, he added.
Radio Nongin Administrator R.K Nungthilchaibi stated that Radio Nongin was officially launched in April 4, 2021 as a Community Radio platform after clearance from the 7 ministries including Ministry of defence, Ministry of telecommunication, ministry of HRD. She said that the channel was launched during Covid pandemic and the channel underwent huge hurdles and after receiving help from the advisory committee of the radio, a programme committee was formed. The channel first started its broadcast from 11 am in the morning and till late at night in 2021 and with each passing year, the duration of the broadcast is gradually increased and for this year, another hour will be added for the service of the public.
She noted that the channel which started with 8 staff has become one of the most beloved channels of the people and Tomthin is one programme with the highest listeners. She said that with each passing day many Tv channels, smart phones have been launched with the advancement of technology. However, she hoped that the people will not consider radio as an outdated medium as listening skill is one of the defense mechanisms of a person and with great listening skill, a child will enhance creativity and imagination.
The program was also attended by Social Worker and Entrepreneur Rajkumar Nongdrenkhomba Meetei , MLA Lamlai A/c Khongbatabam Ibomcha and Former Minister Art and culture Dr.Moirangthem Nara Singh as president and guests of honour respectively.