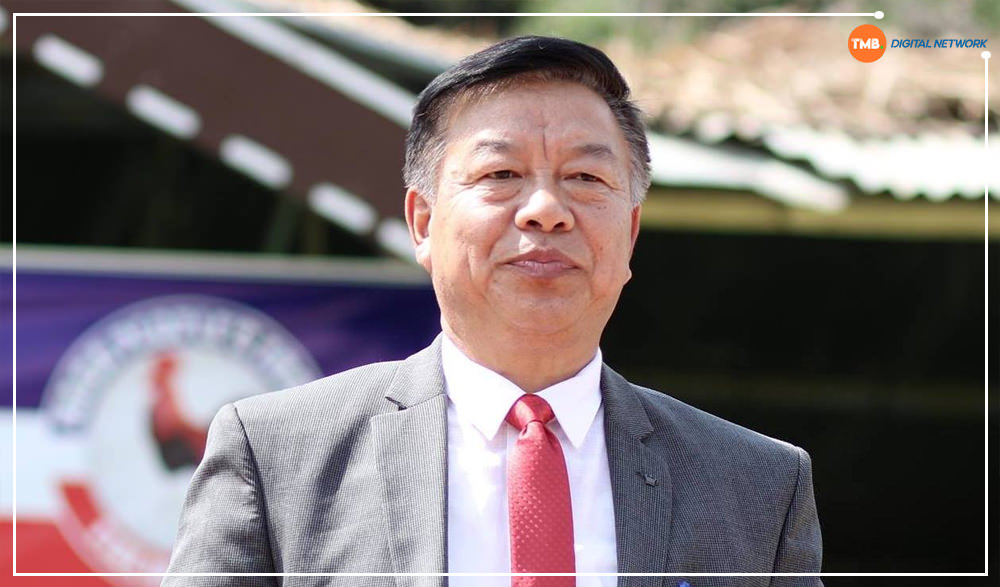 TMB Report
Imphal: Lok Sabha MP Dr Lorho S Pfoze has urged the Union Minister of Health & Family Welfare to issue a directive to RIM Authority to follow proportionate reservation pattern of ST community in directrecruitment to Group B category of staff at RIMS, Imphal with immediate effect.
In a letter addressed to the ministry, the MP stated that the Regional Institute of Medical Sciences, Imphal which is under the Ministry of Health & Family Welfare is the largest institute in NE-Region. The institute is fully funded autonomous body of the Central Government. The institute not only caters medical needs of the entire NE Region but also provides ample employment opportunity to the local people. In Manipur, Scheduled Tribe Community is the 2nd largest populated community occupying 90 percent of the hill areas. However, there is disproportionate appointment of service of ST in RIMS,Imphal.
He said that according to 2011 Census, the total population of Manipur is 28,55,794 out of which the population of Scheduled Caste (SC) is 97,382 (3.41% of total population) and population of Scheduled Tribe (ST) is 11,67,448 i.e. 40.88 percent of total population. The State Government, with a view to have proper representation in State Government service, has earmarked reservation vide notification No. 9/1/91-DP (S1/SC) dated 14.3.2011 published "The Manipur Reservation of Vacancies in Posts and Services (for Scheduled Castes and Scheduled Tribes) Rules, 2011″ wherein 2 percent and 31 percent are earmarked for SC and ST respectively. The Regional Medical College, Imphal, Lamphclpet was transferred to the Ministry of Health & Family Welfare, Government of India from North Eastern Council, Shillong (under Ministry of DONER, Government of India) w.e.f. 1st April, 2007 and was renamed the Regional Institute of Medical Sciences and is one of the biggest Central funded Medical College in the North Eastern Region. It has more than 500 Staff Nurses to cater the need of the institute. The Institute from to time to time invited application for recruitment Staff Nurse. In 2015 the Institute recruited 116 Staff Nurse vide Advertisement No.B/2943/2013-RIMS (Pt1-1) dated 8th September, 2015wherein 18-SC (15%) and 8-ST (7.5%) were recruited.
Recently, RIMS issued Advertisement on 6th March, 2023 for recruitment of 54 Staff Nurse/Nursing Officer where SC-9 (16.66%) and ST (6%) are earmarked. It may be mentioned that, the Institute since its transfer to MoHFW, has been making recruitment to the Group B category wherein its reservation format has not been in tune with the population distribution pattern. Moreover, history tells that through all the recruitments done by RIMS, it is learnt that no ST candidates from outside of Manipur apply for and get recruited a RIMS, he stated contending that the job opportunities in Central Institutes (viz. RIMS) as apparent should be made from amongst the applicants within the State even in the Group B category.
This will be in line with the guidelines issued by the Ministry of H&FW vide its letter No.U12025/19/2019-NE dated 11.05.2022 communicated to RIMS Imphal that in case of direct recruitment to Group C&D, the percentage for reservation in the Institute are ST-34%, SC-3% and OBC-13%, he said and urged the minister to issue a directive to make this reservation pattern effective for direct recruitment to Group B category of staff at RIMS, Imphal with immediate effect.
He further said the anomaly in appointment of Staff Nurse of RIMS, Imphal is an area of great injustice and concern and need to be rectified keeping the interest of the ST community in view. This grey area can be addressed if the pattern adopted in RIMS, Imphal for recruitment of Group C & D staff be followed for Group B category as well for fair and balanced representation of all caste.