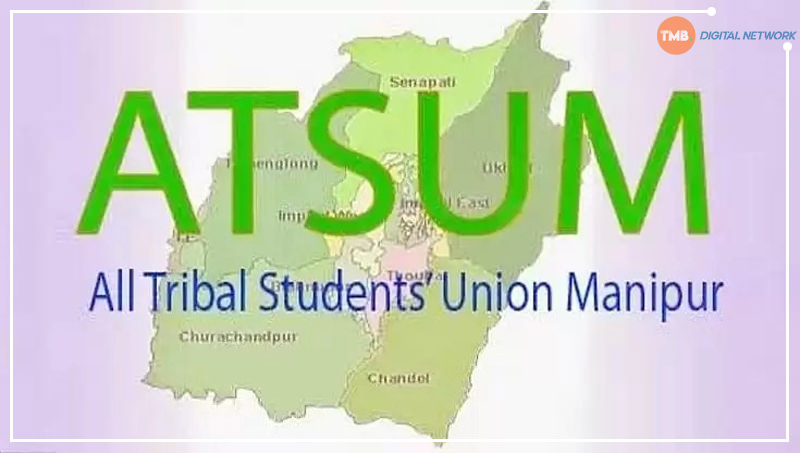 TMB Correspondent
Kangpokpi: In the wake of the alleged RIMS authority's failure to rectify the reservation discrepancies and nullify the LDC result, the All Tribal Students' Union Manipur (ATSUM) has decided to go ahead with the agitation as announced earlier.
According to the ATSUM, the RIMS authority had deliberately ignored the Department of Personnel and Training's OM for a reservation quantum of 34 percent for ST since 2005 and the tribal people have been deprived of their rightful share in every job recruitment at RIMS ever since.
Therefore, a 12 hours State-wide total shutdown from 6 AM to 6 PM on April 4 will be enforced in all the hill districts of the State, it announced.
However, emergency services will be exempted from the purview of the shutdown, ATSUM stated, appealing to the public for cooperation and understanding during the course of its agitation.
Mention may be made that the Kuki Students' Organisation (KSO) and All Naga Students' Association Manipur (ANSAM) had already conveyed their endorsement and support to the ATSUM in connection with the issue.
Meanwhile, ATSUM deeply condoled the demise of former Minister RK Thekho who passed away last night.
According to ATSUM, RK Thekho was one of the tallest leaders of the tribal people in the State. He was instrumental in the formation of the only tribal political party, the Manipur Hills Union and served as its General Secretary.
After retiring from active politics, he continued to serve the society in many capacities and was the President of Adimjati Shiksha Ashram Advisory Board for many years. He was also the Chairman of Manipur Public Service Commission and also served his community as President of the United Naga Council.
His demise has left a great void in the tribal society as he was a leader who bridged two generations, it added.
The student body, in this hour of grief and sorrow, prayed for the departed soul to rest in peace and also shared the sorrow of the bereaved family.
It also prayed that may the Almighty God console the bereaved family and fill the void left by his demise.