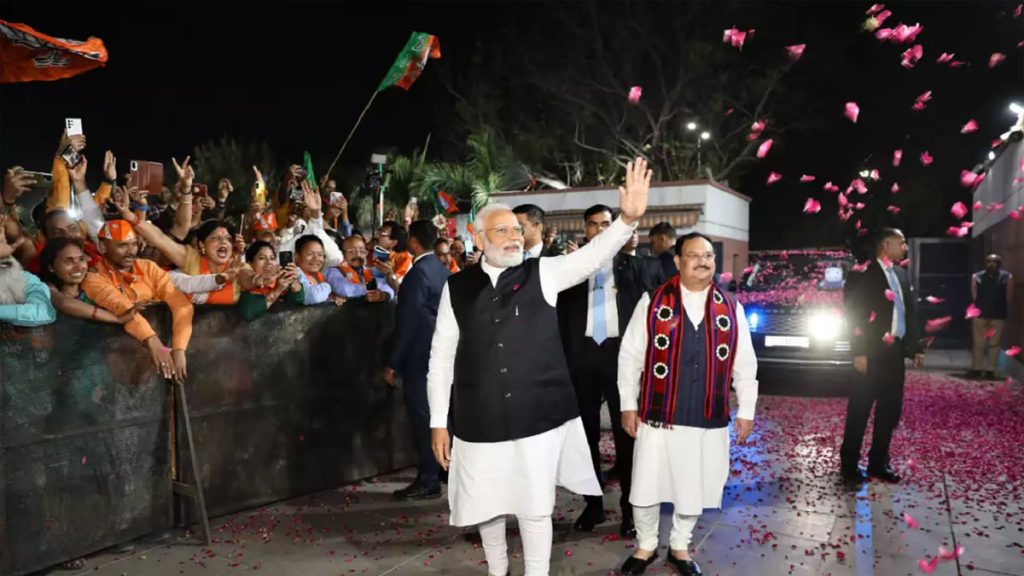 Agency
New Delhi: Prime Minister Narendra Modi will visit the three north-eastern states of Nagaland, Meghalaya and Tripura to attend the swearing-in ceremonies of chief ministers and other leaders on March 7 and 8.
The results of the assembly polls held in these three states were announced on March 2. PM Modi is scheduled to attend the oath ceremonies in Nagaland and Meghalaya on March 7 and Tripura on the following day.
In the 60-seated assembly polls on February 16, the Bharatiya Janata Party (BJP) won 32 of 55 seats in Tripura, leaving one seat to its ally Indigenous Peoples Front of Tripura (IPFT). On March 8, Manik Saha is all set to take oath for a second term as the Tripura chief minister.
In Nagaland, the Nationalist Democratic Progressive Party (NDPP) and its ally BJP won by clinching 37 out of 60 seats. The NDPP contested 40 seats and won 25, while BJP won 12 of the 20 seats contested on February 27. Neiphu Rio, who is the longest-serving chief minister of the state, is all set to retain his post for a fifth consecutive term.
In Meghalaya, chief minister Conrad Sangma on Friday submitted a letter of support signed by 32 legislators and staked a claim of forming the next government. Those supporting the coalition are 26 MLAs from the NPP, two from the Bharatiya Janata Party (BJP), two from the Hill State Peoples Democratic Party (HSPDP) and two Independent legislators. (Courtesy:
Hindustan Times)