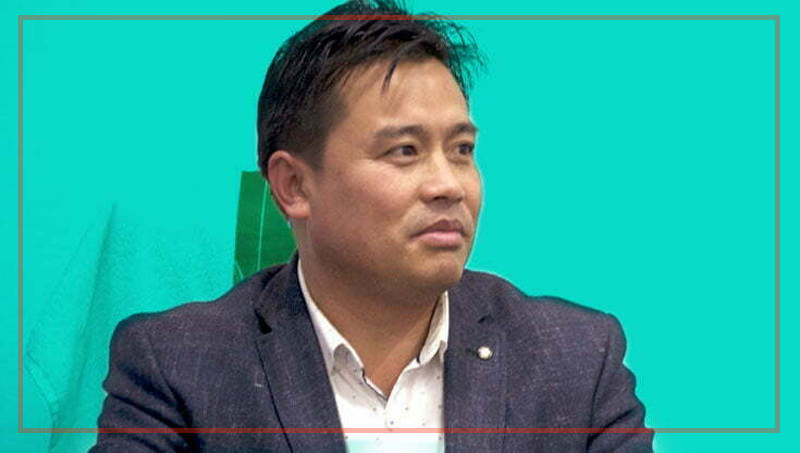 TMB Report
Imphal: Forest, Environment and Climate Change Minister Thongam Biswajit has urged the youths of the State to explore their talents and creativity to generate self employment avenues as the government cannot provide jobs to all the educated youths.
The Minister was addressing as Chief Guest at the closing ceremony of Imphal College Week 2023 held at the Jubilee Hall of the college on Tuesday. The function was also attended by Principal of the college, Dr
M Priyobarta Singh as the President and former Chairperson of Women Commission, Binota Meinam as the Guest of Honour. The calendar for 2023 was also released as a part of the function.
Biswajit further said that he has always been dreaming of becoming an industrialist in his life. He observed that industrialisation is a key to improving the socio-economy of the State and will also cater the youths to explore their potential. Students and youths must learn to be independent in their future, he maintained.
Pointing out that the rate of unemployed educated youths in the State has multiplied, the Minister urged them to explore their skills and take advantage of the skill development programs launched under the on youths to generate self employment and entrepreneurship, he added. He said that India which was once under British rule has now beaten the British in the world economy as the country occupies 5th rank. The G20 summit which was held in the State, participated by different countries, had given a chance for the State to showcase the strength of the youths and women of the State as the beautiful 34 different tribes showcased their traditional attires and customs showing the ethnicity and diversity of the State.
He called upon the youths to contribute in the development of the nation and extend help to a person in need. He said that there is no end to learning and no man is perfect. He said that the present BJP led government is open to suggestions in the field of overall development and progress.