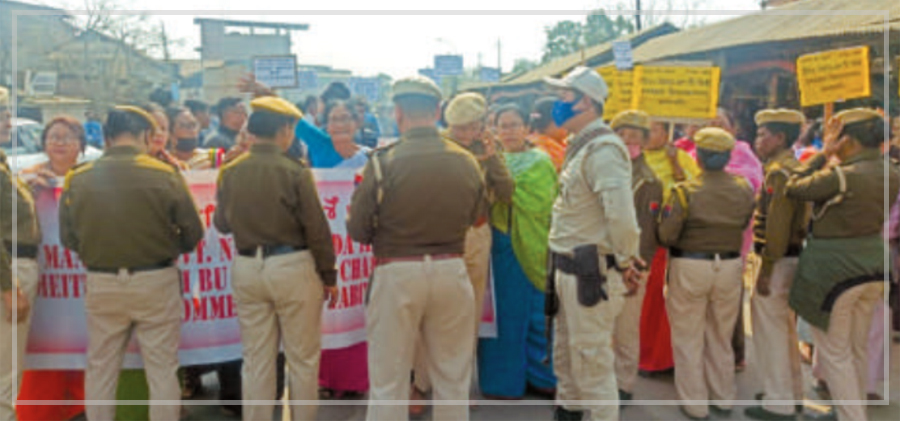 TMB Report
Imphal: The Scheduled Tribe Demand Committee Manipur (STDCM) in collaboration with SSC Club, Coordinating Khurai and Lamlong Keithel Fambi Apunba Lup attempted to storm the Manipur Legislative Assembly but the bid was foiled by police.
The protesters mobilised by STDCM gathered at Lamlong Keithel and tried to take out a mass rally up to Manipur Legislative Assembly demanding inclusion of Meitei/Meetei in the ST list on Tuesday. However, the protesters were blocked by police personnel, arguing that per mission from the concerned DC was not taken.Working President of STDCM Lokendro lamented that the police personnel have denied the request for a peaceful rally which was planned to press the demand for inclusion of Meetei/Meitei in the ST list in accordance with the Indian Constitution.
He said that the rally was not meant to provoke violence and use of harmful weapons but to take out
a democratic and peaceful rally with holding of placards. Such action is a violation of democratic rights,
he said, questioning if the demand made for safeguarding Meeitei/Meitei needs a DC permit.
Advisor of SSC Club, Salam Ibopishak strongly condemned the silence of the MLAs and Ministers
in the Assembly although they had supported the demand of STDCM.