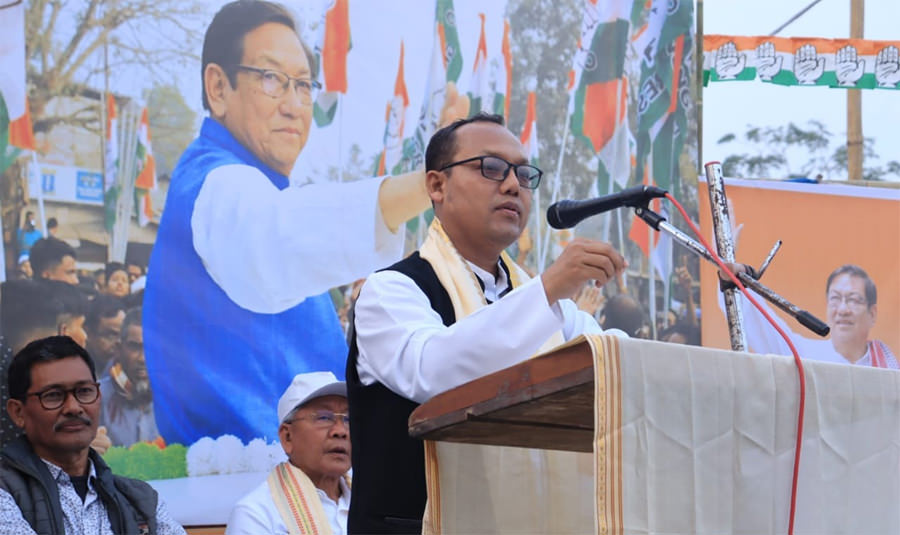 TMB Report
Imphal: Manipur Pradesh Congress Committee (MPCC) President K Meghachandra Singh said that the Congress is giving a good fight and it is highly expected that there will be change in the State, as per observations made by the Congress leaders of Tripura State.
He said that the Congress leaders had a firm belief that the grand old party would regain power in Tripura and get an opportunity to serve the people.
MPCC President K. Meghachandra was speaking during an election campaign as star campaigners for the forthcoming Tripura State Assembly election along with former Deputy Chief Minister Gaikhangam. The Assembly election will be held on February 16.
Meghachandra and AICC Steering Committee Member and former Deputy Chief Minister Gaikhangam have been campaigning for Indian National Congress (INC) candidates for the upcoming State Assembly election in Tripura State.
MPCC President Meghachandra and CWC Member Gaikhangam were sent to Tripura as star campaigners as per the instruction of All India Congress Committee (AICC) President.
Both the leaders toured extensively and had already met with people from different walks of life and sought votes for the Congress candidates.
The Congress candidates are Birajit Sinha who is contesting from 53-Kailashahar Assembly Constituency and Chayan Bhattacharjee contesting from 54-Dharmanagar Assembly Constituency.