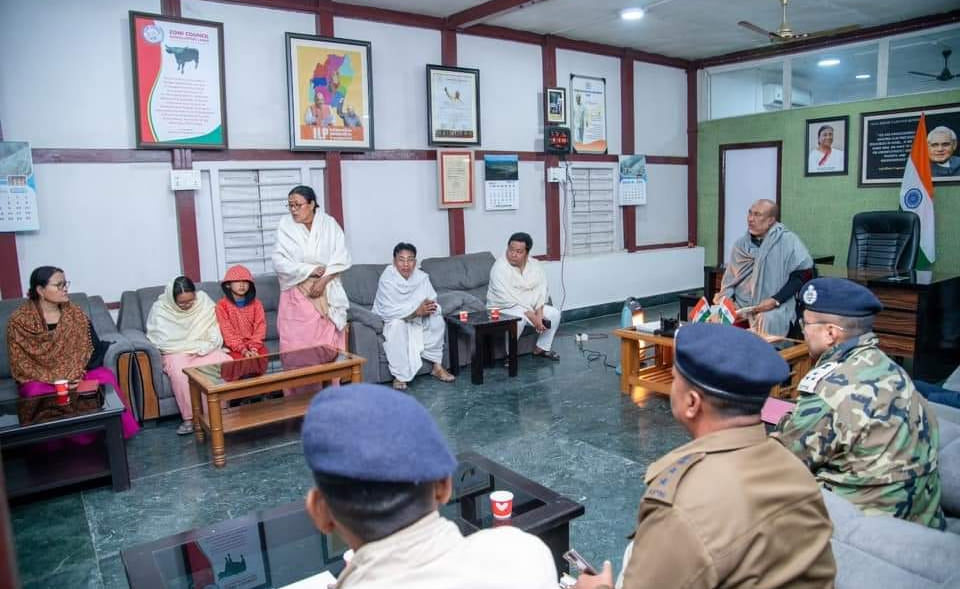 TMB Report
Imphal: The JAC constituted in connection with the missing of VDF personnel bN Premananda Singh met Chief Minister N Biren at the latter's official residence on Saturday.
During the meeting, the Chief Minister reportedly assured to constitute a magisterial enquiry to be headed by a retired Judge of the High Court of Manipur to ensure proper investigation into the death case of Premananda.
The Chief Minister also agreed to provide a suitable job to the deceased's wife, ex-gratia and assistance to their two children, erection of a memorial site in the name of Premananda at the spot where he was found dead, JAC Convenor N Wanglen Meitei told The Morning Bell on the phone.
"The State Government has agreed almost of the demands made by the JAC. We will claim
the body of Premananda on Sunday. Post mortem will be held on the same day at 1 pm," he said.
In the meeting, the JAC submitted a memorandum containing a charter of demands.
The JAC in its memo stated that the State Government was responsible for the death of Ningombam Premananda Singh (VDF No. 706), son of Ningombam Dina Singh of Thoubal Okram as it failed to take up immediate measures to track down the VDF personnel even after the Post Commander informed the victim's family about his missing.
It may be mentioned that the JAC had launched general strike on February 1. Following an agreement with Works Minister Govindas Konthoujam, additional 130 security personnel were deployed to carry out a search operation. The lifeless body of Premananda was found on February 3.
The JAC demanded an independent enquiry to unearth the clues leading to the death of the VDF personnel. It also demanded video coverage of the post mortem.
The JAC also demanded the government to suspend the irresponsible commander of the police team. It also demanded the government to honour Late Premananda as Hero/Martyr of the 'War on Drugs'.
Meanwhile, the dead body of Premananda has been retrieved from the spot and deposited at JNIMS morgue after conducting a magisterial inquest.