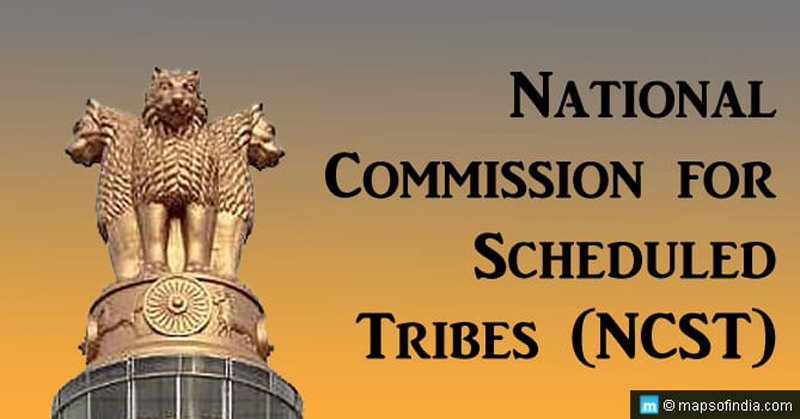 New Delhi (Agency): The National Commission for Scheduled Tribes (NCST) has sent a reminder to the Manipur government seeking an action-taken report on its recommendations made in a December 2022 report which flagged the wrongful inclusion of Manipur's hill villages in the valley districts, among other critical issues.
The report said that in the Booklet of Census of India 2011 and Administrative Atlas, "Manipur has wrongly included several hill villages under valley districts" and that the issue had been flagged to the state government by the office of the Registrar General of India in 2017, the Hindu reported.
Following this, Manipur's revenue department had, in October 2022, asked the deputy commissioners of the districts concerned to rectify the list of around 400 hill villages overlapping between the districts of Kakching, Tengnoupal, Kangpokpi, Imphal West, and Bishnupur, the NCST report noted.
The report was prepared on a state review of Manipur conducted in December 2022 during which the NCST team met with Manipur government officials and representatives from the All Tribal Students Union Manipur (ATSUM) and the Joint Coordination Committee on Tribal Rights in Imphal (JCCOTR).
The report also called for a review of Armed Forces Special Powers Act (AFSPA), 1958 in hill areas since the Act had been withdrawn from 15 police stations in the valley districts, calling its selective implementation "discriminatory".
NCST had also pointed out that reserve forests, including pocket settlements, in Kangpokpi district were moved to the Imphal East district in October 2022 by the revenue department without specific approval from the Hill Areas Committee (HAC). The report recommended that this order should be reviewed.
In its representation, the ATSUM highlighted that the Meitei community's demand for ST status was an alleged attempt to grab tribal land. It noted that about 144 hill villages had been placed under the jurisdiction of police stations in valley districts "in the name of convenient administration", calling it a "systematic way of encroaching into hill areas".
The ATSUM had also added that several hill villages had their land records in the custody of adjacent valley districts.
The tribal bodies also told the NCST of complaints about the majority Meitei/Manipuri language being imposed on people from tribal communities, the Hindu report said.
The ATSUM alleged that recruitment in banking institutions and postal services in the state required proof of passing Meitei/Manipuri language class at the level of Class X or XII, when most ST students either opt for English or their traditional language at that level.
The commission had called such policies "unfair and discriminatory" in its report. (Courtesy: The Wire)