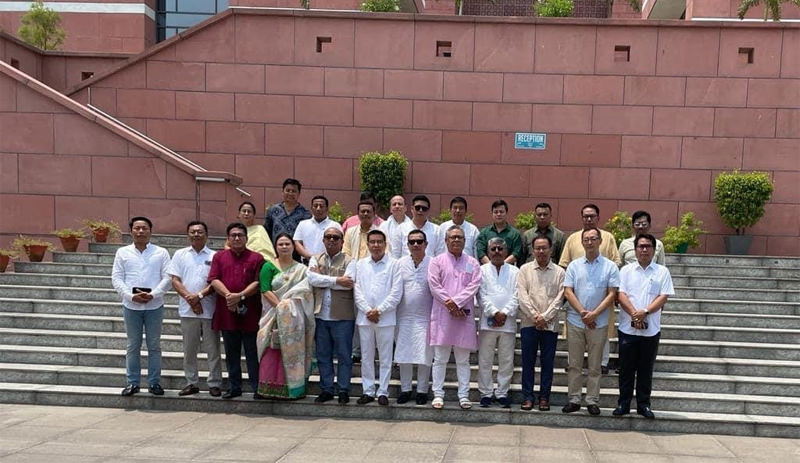 Imphal (DIPR) : A team of BJP, NPP and JD-U MLAs of the State has met with the Defence Minister and Finance Minister and other Central leaders in the national capital over the past few days and discussed certain points and issues related to the present law and order situation in the State.
During the meeting with the Central leaders, the MLA team highlighted several points to be considered and acted upon on priority basis including opening of National highway 39, which is considered the lifeline of the State, and has been under blockade since May 3 at Kangpokpi, territorial integrity of the State to be protected at all cost, stringent action/measures to be taken up against insurgent groups who have violated Ground Rules in the State, including withdrawal of SoO and bringing them back at their designated camps at the earliest.
Highlighting that the Central leaders has also been requested to stop violence across the State and bring peaceful environment in the State for everyone to live together, the team further said that the Central leaders have given their assurances to look seriously into the points highlighted.