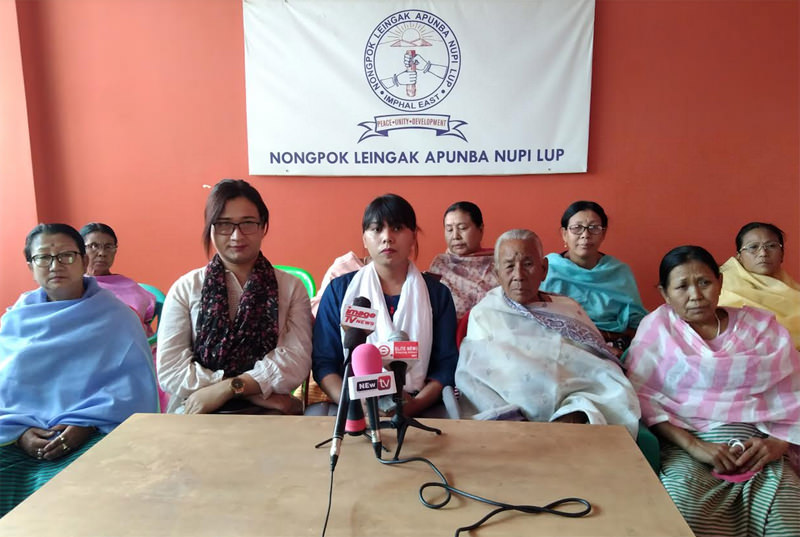 TMB Report
Imphal: Lamyanba Irabot Integrated Trust  President Malem Thongam has expressed concern over the 'immoral' activities of certain transgenders tarnishing the image of the transgender community. 
Addressing reporters at a press meet, Malem Thongam said that the number of female sex workers in and around North AOC has reduced due to effort of the CSOs. However, during festivals and frequent occasions, many transgenders are seen consuming alcohol and drugs, wearing pornographic dresses in the said area thereby tarnishing the image of noy only the transgender community but also the women of the state.
 He said that necessary actions will be taken up in order to stop such immoral acts. Malem said that a drive will be carried out in collaboration with different women organisation against such activities. 
He said that Transgenders have been fighting for their rights in the society for long and and it is only recently that the community has proudly emerged in the society without fear with the help of many human rights NGOs and organisations.
Nongthombam Radhamani of Nongpok Leingak Apunba Nupi Lup stressed on the role of transgender in our society. She said that transgenders have huge talents in terms of skills, fashion designing or Make up . She said that various organisations have also been working against drug abuse in the society to save the youths of the state.
She regretted that the acts of some Transgender have put the whole transgender community at stake by acting beyond societal norms.
She appealed not to continue such immoral acts in the society and if the mother's find them during the drive, they will have to face the consequences by themselves.