Agency
Dimapur: A massive fire broke out at the Burma Camp in Nagaland's Dimapur district on Sunday, killing a woman and leaving around 900 people homeless, an official said. The fire broke out at Burma Camp's East Block around 12 pm, he said.
Around 260 kutcha houses, made of thatch, were gutted in the blaze, he said. A woman, who was in her 70s, was charred to death in the fire, and many others were injured.
Several fire services personnel were also injured in the blaze as a large number of gas cylinders exploded, the official said. Around 900 people, mostly labourers, were left homeless by the fire, he said, adding that the cause of the blaze is yet to be ascertained.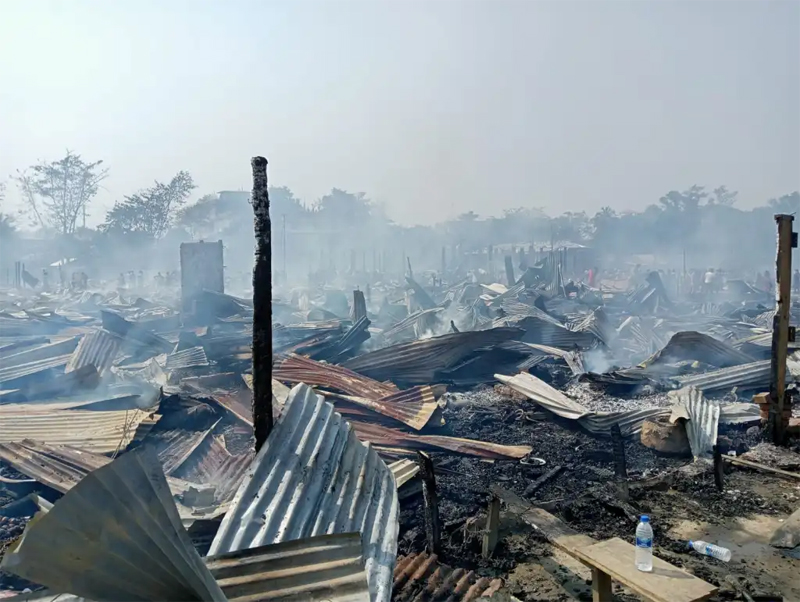 Some people were also missing, locals said. Fire tenders from Chumukedima, Dimapur and Central fire
stations were deployed to fight the blaze, which could be brought under control after three
hours, the official said.
Properties worth lakhs of rupees were destroyed, a Gaon Burah of East Block said, maintaining that the exact losses would be known only after a proper assessment. In 2011, the same area was ravaged by a fire, killing three people. (Courtesy: PTI)