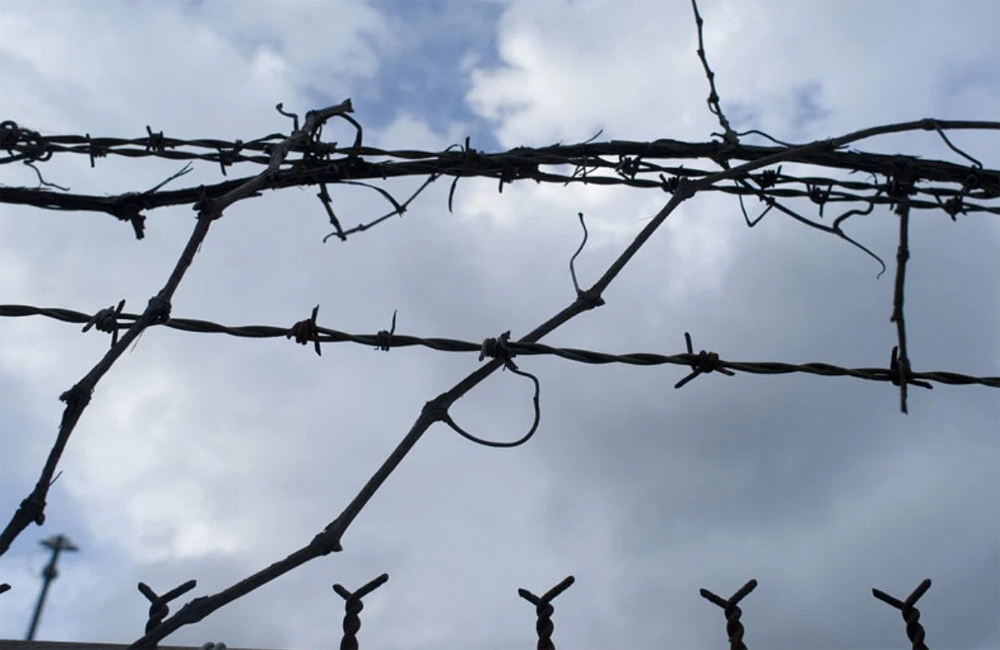 TMB Report
Imphal: Preparation for construction of temporary houses to accommodate the Myanmarese refugees at Haolenphai village in Tengnoupal district has been made.
On Monday, the villagers of Haolenphai along with the Myanmar refugees cleared the jungle of Haolenphai for construction of the temporary accommodation/detention facility.
Meanwhile, District Magistrate Tengnoupal has directed the general public to report to the respective Police Stations/law enforcing agencies/Security agencies in the district in case if any one identified or suspected to be a Myanmar national is detected or found living in their respective villages.
According to a public notification, it has been brought to the notice of the State Government about the apprehehsion of the General Public on the issues of the influx of illegal immigration across Indo Myanmar Border which warrants the State Government to take up immediate steps for proper identification and preventing them from naturalization amongst the native population.
It said a special drive of verification and checking of illegal immigrants taken up by the State Government is going on in the district.
The facilities for providing temporary accommodation, food, safety and medical helps are being developed by the Government at Haolenphai village, Moreh Sub Division, Tengnoupal District. Such illegal immigrants will not be arrested or detained. They will be extended all humanitarian assistance temporarily till they are properly being deported or any further decision as regard to them is taken up by the competent Central and State Government Authorities, it maintained.
The DC warned that anyone or any Village Authority found harbouring/providing accommodation/shelter without the permission of the Government, stringent legal action as deemed fit shall be taken up as per law of the land and prosecuted.
Notably, the Manipur government is planning to set up a temporary shelter home near the border town of Moreh to accommodate around 5,000 undocumented immigrants from Myanmar who
are fleeing the conflict torn country.
A Cabinet sub-committee of Ministers Letpao Haokip, Awangbow Newmai, and Th Basanta Singh
under Chief Minister N Biren Singh's supervision on Sunday visited Moreh to inspect the area where
the shelter is expected to come up and also interacted with the immigrants.
The Manipur ministerial team led by L Haokip interacted with the Myanmar refugees and later told
the media that the Myanmar nationals would be deported to their land soon after the war-like situation
in Myanmar settles down.
Among the refugees, Myanmar MP Thangsel Haokip, who is also taking shelter in Manipur, reportedly
informed the Manipur ministerial team that they would like to take shelter in the Indian territory till the
time violent clashes between the Myanmar military and the People's Defence Force (PDF) rebels continue in Saingang region of Myanmar that borders with the Indian states of Manipur, Nagaland and Mizoram.