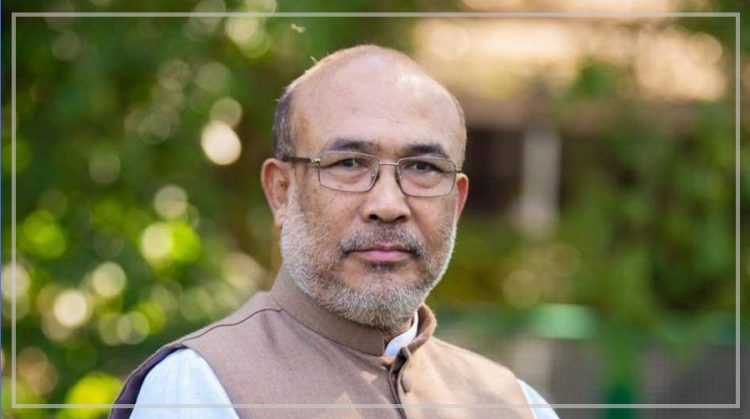 TMB Report
Imphal: Chief Minister N.Biren Singh extended his best wishes to the students, who are appearing in this year's Class X examinations, commencing from March 16, to be conducted by the Board of Secondary Education, Manipur.
The Chief Minister in his message said, "As expressed by our Prime Minister Shri Narendra Modi, students appearing for examinations should become exam warriors and not worriers. Students appearing for the examination should face it in a more enjoyable and less stressful way. Although the High School Leaving Certificate examination is crucial and important in shaping one's career, students should never stress out
but treat it like any other examination faced before and should appear with confidence. We should simply take it as another step of a long ladder which they must climb to achieve their dream and ambition. While
preparing for the exams to score good marks, it is important that we compete only with one's own self, not against anyone else".
He said at this critical phase, parents and teachers must guide the students to perform with ease and confidence and should not put unnecessary pressure on students.The Chief Minister appealed to the young students not to be over anxious but to appear for the examination with a calm mind. Speaker of Mani pur Legislative Assembly Th Satyabrata also conveyed his best wishes to the students appearing in HSLC examination 2023 to be conducted by BOSEM.
Satyabrata in his message said this is the first and important Board exam to be faced by every student in their career. Water Resources and Relief & Disaster Management Minister Awangbow Newmai also extended his warm greetings and wishes to all the students who are appearing for class X exams to
be conducted by Board of Secondary Education, Manipur (BOSEM) from March 16. "Education is one of the basic necessities of life. It is also important for every student to understand that examinations are
not the end of the world, but they can always make up for it by doing better in the next. The examination period can be very stressful for students, as they have to juggle their studies with their other commitments. Students should try to stay positive and have faith in their abilities. Use strategies like deep breathing to overcome panic and keep cool," the Minister said in his message. May good luck be in your favor, and your preparation brings fantastic outcomes, Awangbow wished.