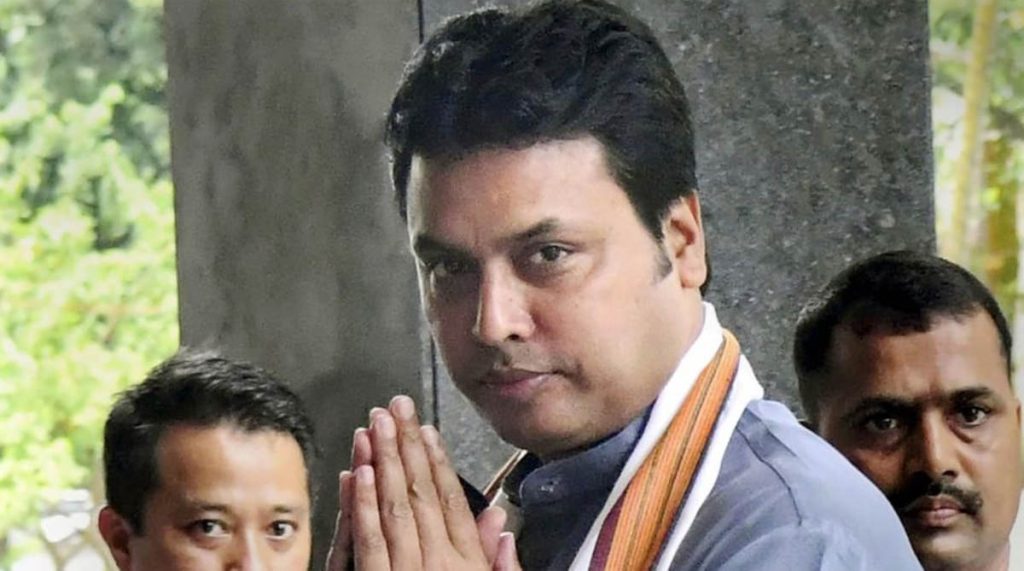 AGENCY
Agartala: BJP will get an absolute majority in Tripura as women voters outnumbered men in exercising their franchise in the assembly elections, senior party leader Biplab Deb claimed on Friday.
Speaking to reporters after visiting the Tripureswari temple in Gomati district, the former chief minister said the BJP-led government in the state has worked well for the empowerment of women.
"The BJP will get an absolute majority as for the first time the state recorded 3 percentage points more women turning out to vote as compared to men," he said.
"I am confident the new voters and women voters supported the BJP in the elections. Therefore, BJP is awaiting an absolute majority," he added.
eb, a Rajya Sabha MP, said women's empowerment through Self Help Groups (SHGs) gained pace during the BJP government.
"Around 4.20 lakh women are engaged in SHGs," he said.
Taking a dig at the opposition, he said they should show restraint while making comments about the electoral outcome.
Tripura voted for the 60-member assembly on February 16, and the votes will be counted on March 2.
A turnout of 87.63 per cent was recorded. Of the total 28.14 lakh voters, over 24.66 lakhs exercised their franchise.
In 2018, the BJP won 36 seats while its ally IPFT bagged eight seats. The Left Front managed to win 16 seats.