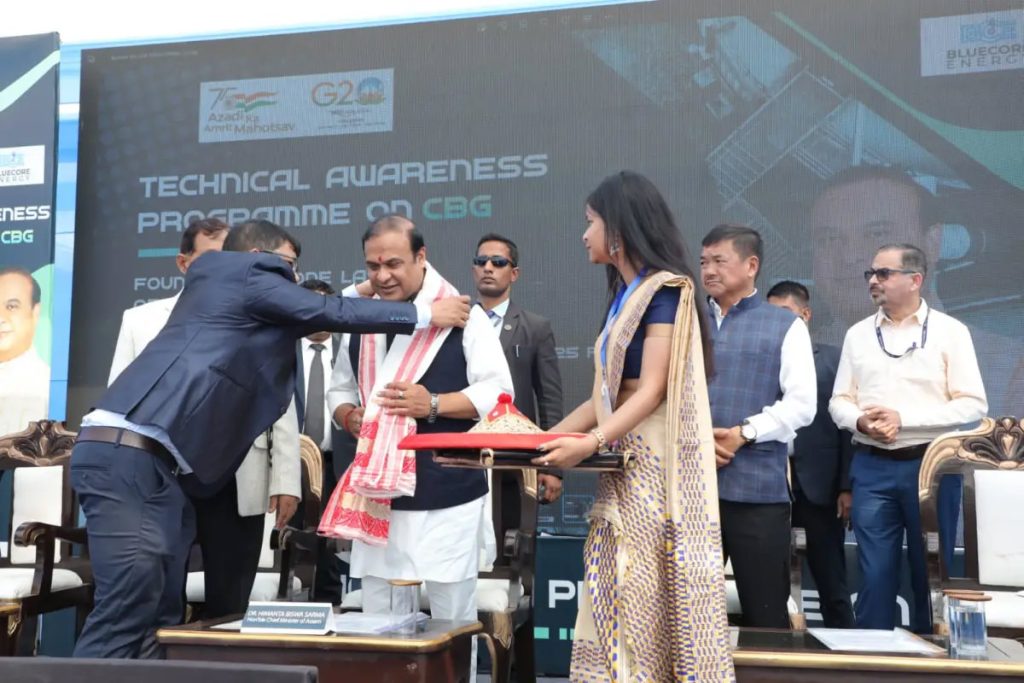 AGENCY
Guwahati: Assam Chief Minister Himanta Biswa Sarma on Saturday described compressed biogas (CBG) plants as an important alternative energy source, as such units have a cascading impact on the local economy with the raw materials procured from nearby areas.
He stressed on the need to focus on renewable and alternative energy sources to overcome the challenges of global warming and environmental pollution.
Speaking at the foundation stone laying ceremony of a CBG unit at Domora Pather in Sonapur on the outskirts of Guwahati, Sarma said, "In view of the threats posed by global warming, people should use less of fossil fuel and concentrate more on deriving power and fuel from other sources."
He pointed out that solar plants are increasingly coming up for meeting power requirements, use of hydrogen-derived fuel for vehicles is being explored and small CBG plants can also go a long way in meeting fuel demand for vehicles and industries.
The biogas units also have "a cascading impact on the local economy as the raw materials, like municipal solid waste, cow dung, hay, etc. are sourced from the nearby areas," he said.
Mentioning that such a plant in Varanasi in Uttar Pradesh uses dung as the raw material, Sarma said, "At one time, people thought rearing cows was no longer a profitable venture. But the age-old adage that cows are always the most profitable has been proved once again.
"Instead of killing the animal for the meat, people are now trying to keep them alive and use the dung as a source of fuel," Sarma said.