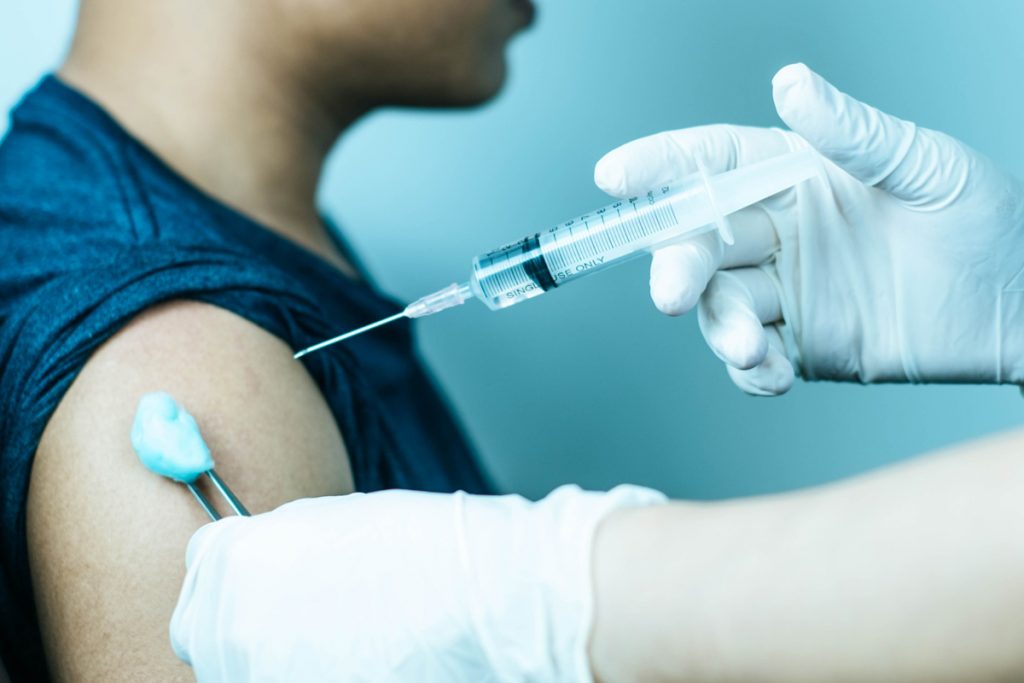 TMB Report
Imphal: Awang Sekmai Covid-19 Management Committee (ASC19MC) has appealed to the people of Awang Sekmai to receive anti-Covid-19 shots at the vaccination program which would be held at Community Hall of Awang Sekmai Paraokhomba Development Association on August 10.
A press release issued by Chairman of ASC19MC Angom Rajesh stated that Covid-19 vaccination and testing has been carried out in Awang Sekmai at a programme that was organised by ASC19MC and aided by MLA of Sekmai constituency H. Dingo on June 26. The release appealed to the people who are yet to receive their vaccinations and those who are due for their second doses to be vaccinated at the said programme.
The release stated that ASC19MC is a joint body of 13 clubs in Awang Sekmai registered under Society Act which was formed in collaboration with MLA H Dingo to combat Covid-19 pandemic in the constituency. ASC19MC has appealed to the people to support the initiative taken up by them to combat the deadly pandemic.
ASC19MC in collaboration with the Medical Department has conducted Covid-19 testing of 932 persons out of which 151 were found to be positive for the contagion. A total of 1997 people in different localities of Awang Sekmai have so far received Covid-19 vaccination and 270 persons have also been distributed Ayush-64 in collaboration with the Committee on Covid-19 Manipur, the release said.
The release further stated that more than 300 persons were affected by Covid-19 and many have succumbed to the virus in Awang Sekmai. ASC19MC has been working for the prevention of Covid-19 in the area and appealed to the people in the constituency to support the initiative taken up by the committee to combat Covid-19 pandemic.