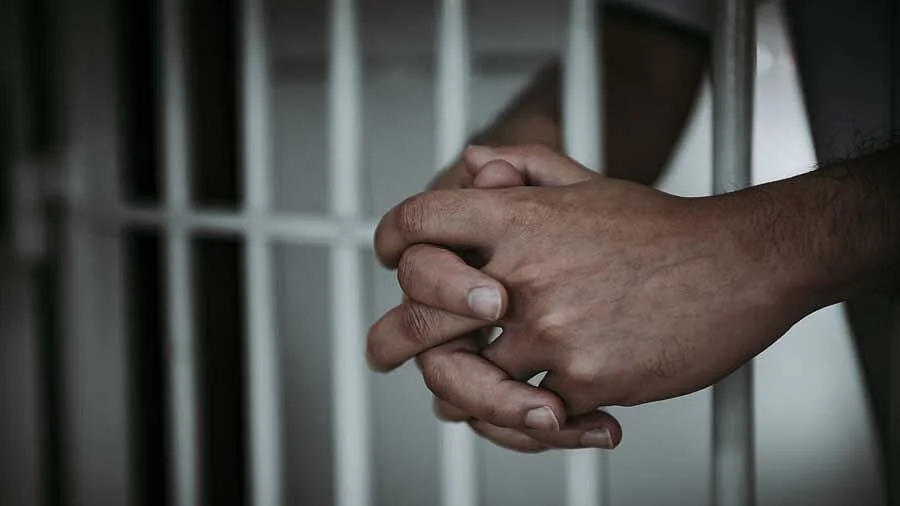 TMB Report
Imphal: Two teams of Narcotics and Affairs of Border (NAB), Manipur have arrested two drug traffickers along with a total of six kilograms of brown sugar in two separate incidents during the last 48 hours. According to reports, one of them was arrested along with five kilogram of brown sugar from Gwaltabi foothills area along Imphal-Ukhrul Road on Wednesday at around 6: 30 pm.
The arrested person was identified as Vareihao Tinphei (62 years), son of late Zurrei Tinphei of Shangshak Phunghon Village, Ukhrul District.
Speaking to media persons at NAB Manipur Complex, SP NAB, K. Megachandra said that the two NAB teams went towards the foothills along Imphal-Ukhrul Road for surveillance of suspected poppy and ganja cultivation at around 3 pm. At about 4:30 pm, one Alto Car bearing registration No. WB-02Q-7488 was seen coming towards Imphal at Gwaltabi foothill area in a suspicious manner. The vehicle was stopped and checked and upon which the teams found the vehicle carrying a black polyethene bag containing 10 packets of suspected articles.
The arrestee stated that those suspected articles were some edible items, however due to his suspicious nature, the small packets were checked. Accordingly, testing kit and weighing machine were called and when tested the articles were found to be brown sugar, weighing approximately 5 kg.
He was arrested and the brown sugar along with the Alto Car and other incriminating items including his mobile phone were seized. On spot verification, he revealed that the suspected contraband brown sugar was delivered to him by 3 persons along the Manipur-Nagaland border. He took it to Ukhrul District and tried to sell it at Imphal at an opportune time. As he came to Imphal on Wednesday, he was intercepted and arrested by the NAB teams. Further investigation is being carried out to establish the chain of drug trafficking and to arrest other associates. A case has been registered at NAB Police Station, Manipur, the SP continued.
SP K. Meghachandra further said that a team of Narcotics and Affairs of Border (NAB), Manipur has also arrested one suspected drug trafficker on Thursday at around 12:30 pm from Mantripukhri.
The arrested person has been identified as Anil Kumar Gupta (49), son of Ram Gopal Gupta of 49, Rohiti Tola, Bareilly, Uttar Pradesh.
About one kg of brown sugar was seized from his possession, which was concealed in a white flower pot. It was revealed that the arrested person Anil Kumar Gupta is part of an inter-state drug trafficking gang whose top leader is at present in Uttar Pradesh.
A case has been registered at NAB Police Station, for further investigation and to establish the chain and arrest the associates, the SP asserted.