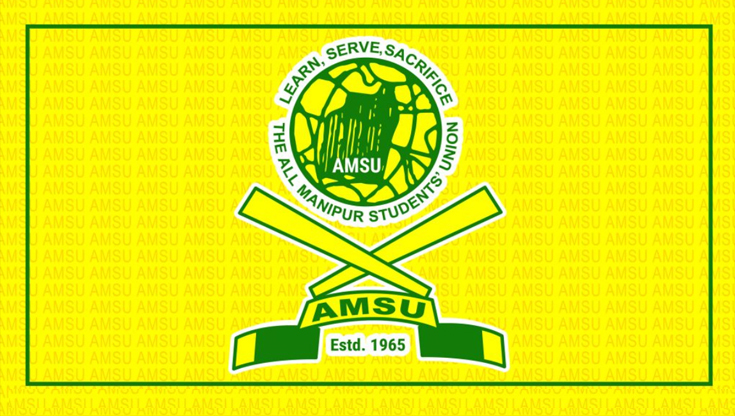 TMB Report
Imphal: The All Manipur Students' Union (AMSU) has urged the Central government to immediately intervene in the Assam-Mizoram border dispute and take up necessary arrangements to lift the economic blockade launched against Mizoram.
In its statement, AMSU information and publicity secretary Wangkheimayum Rimakan claimed that the heart breaking incident had happened in the past few weeks at Assam-Mizoram border because of the negligence on the part of Union government which failed to bring an amicable solution to solve the existing state border disputes for the long time, especially in North Eastern region.
Stating that the boundary issue could be resolved only through political dialogue, not by imposing force, AMSU said that even during this pandemic some groups of people belonging to Assam still blocked every route to Mizoram. As a result, all essential items including medicine and Covid-19 aids and drugs remained stranded in Assam. The Assamese even threatened Tripura for helping Mizoram. Such an act is inhuman and this type of incident will bring chaos between the two states, observed the Union, it charged.
The students' body further urged the union government to take necessary steps and call upon the organisations of both the states to help in resolving the border issue once and for all and to lift the economic blockade imposed against Mizoram.
AMSU also appealed to all the people living in the boundary areas to stay calm and maintain peace and harmony in the North Eastern states while expressing deepest condolence to the bereaved families who had lost their loved ones in the border issue.