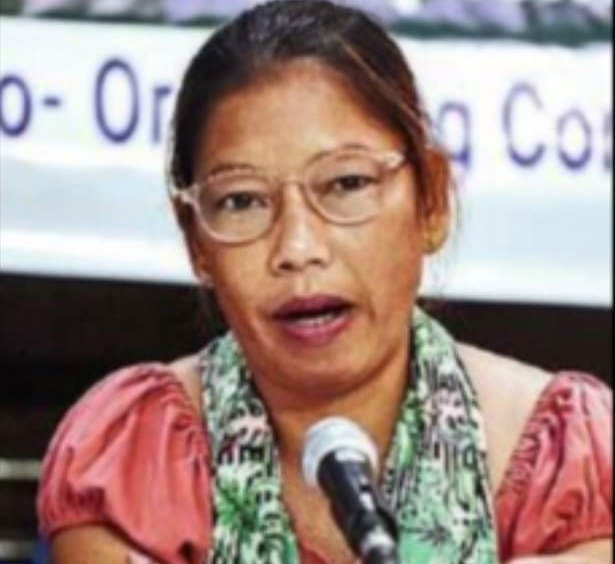 New Delhi (Agency): Nongmaithem Rebika said she was forced to flee from her village in Manipur after her house was set on fire. "In front of my eyes, the house that we had built with all our savings was burnt down. I don't even know if I will ever be able to go back home," rued 37-year-old Rebika, who is currently staying at a relief camp in Manipur.
"I would like to appeal to the government to bring a solution, disarm the people from both Kukis and Meiteis, and bring peace back in the state, as we want to go back to our normal lives," said the teacher at a press conference that was organised by people from the Meitei community at Press Club of India in Delhi on Wednesday.
Many other members from the community also urged both state and central governments to take steps to restore peace.
The press conference, held under the aegis of Delhi Meitei Coordinating Committee and Coordinating Committee on Manipur Integrity, also asked the central government to replace Assam Rifles as, community members claimed, they were unable to control the situation in the northeastern state.
Ema Lourembam Nganbi, the 70-year-old president of Apunba Manipur Kanba Ima lup, said, "Manipur was merged with India in 1947, protecting the people of Manipur is the sole responsibility of the government. It is bound to protect the citizens of India."
Ema Nganbi, a 60-year-old leader of Meira Paibi, said, "We have come to Delhi to urge the government to listen to our demands."
Manipur has been witnessing an intense ethnic conflict between the Kukis and Meiteis since May 3. Around 200 people have lost their lives and tens of thousands have been displaced since then.
Ethnic divisions have become stark, with both communities mostly avoiding to stay in the same areas. The conflict-hit state saw fresh violence on Tuesday morning. (Courtesy: The Times of India)