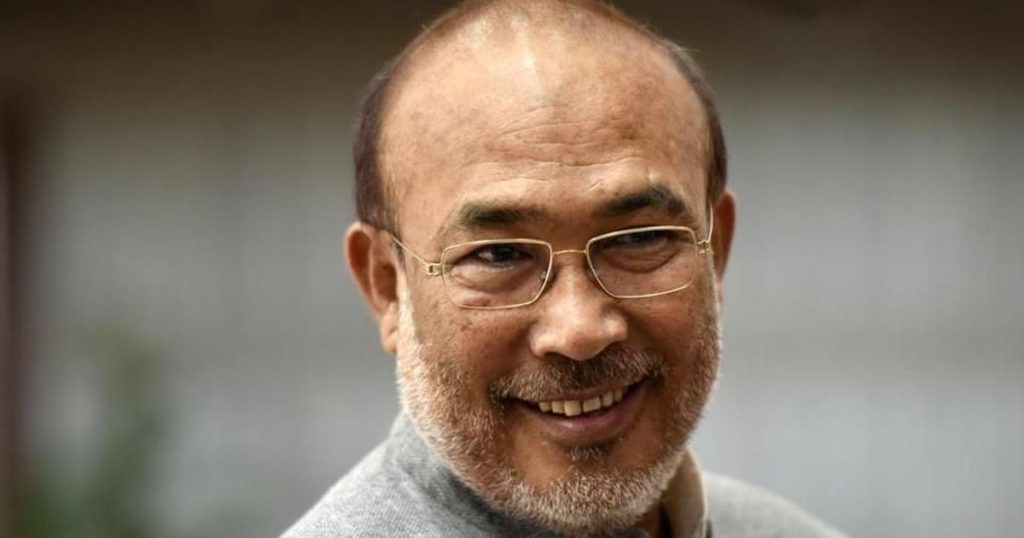 Imphal (DIPR): The Manipur Legislative Assembly on Wednesday unanimously passed the Supplementary Demand for Grant 2022-23 amounting to Rs. 54,96,91,83,000 for various departments. Earlier, as soon as the House met at 1 PM, the Speaker took up the question hours.
Chief Minister N Biren informed the House that there are 6498 beneficiaries or business units identified for the financial support under the Start Up scheme. He said that of these, 5041 beneficiaries are receiving the financial support under the scheme and 4719 units are running profitably. The Chief Minister was replying to a question raised by MLA Surjakumar Okram.
The Chief Minister also informed the House that steps have been taken up to restrict outsiders from purchasing land in the valley areas of the State. Land can be purchased after the approval of the concerned Municipality or Gram Sabha, he added. The Chief Minister was replying to a question put up by MLA K. Ranjit.
Transport Minister Khashim Vashum informed the House that as per VAHAN data, there are 422753 vehicles in the State till January 2023. Out of these, 110674 vehicles are older than 15 years, of which 6965 are diesel run vehicles and 103709 are petrol run vehicles. He also clarified that the scrapping of vehicles does not depend upon the age of the vehicle but upon the fitness of the vehicles.
Later the House held a discussion on the Budget Estimates, 2023-24. Leader of the Opposition O. Ibobi Singh, MLA K. Meghachandra and Th.Lokeshwor participated in the discussion.
Clarifying on the general discussion of the Budget Estimates, Biren who is also in-charge of the Finance Department said that the budget is people-friendly with focus on the welfare of the people.
The Chief Minister also introduced "The Manipur Appropriation (No. 1) Bill, 2023" in the House.