TMB Correspondent
Ukhrul: The 2nd edition of North East Tourism Festival for promotion of tourism, handloom & handicrafts
began in Huishu River Bank, Ukhrul district on Thursday.
The festival is organised by Ukhrul Hills Development Foundation (UHDF) through North Eastern Handicraft and Handloom Development Corporation limited funded by NEC, Shillong, MDONER,
Government of India.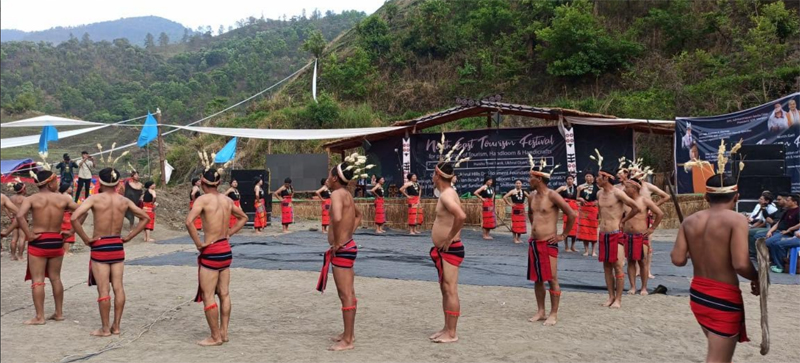 Hopingson A Shimray, retd. IRAS & ex-MLA candidate of Phungyar 43/AC, MK. Preshow A Shimray,
Spokesperson, BJP & former Deputy Speaker, Manipur Legislative Assembly and Adhikarimayum Sharda Devi, President of BJP Manipur Pradesh were present at the inaugural programme.
Kuirei villagers displayed their cultural folk dance during the inaugural programme.There was also a showcasing of cultural attires by models in the evening programmeand live concert and entertainment by various artists and DJs.
The North East Tourism Festival will be held till April 29. The festival will feature activities like outdoor camping, adventure, water sports, music and food.