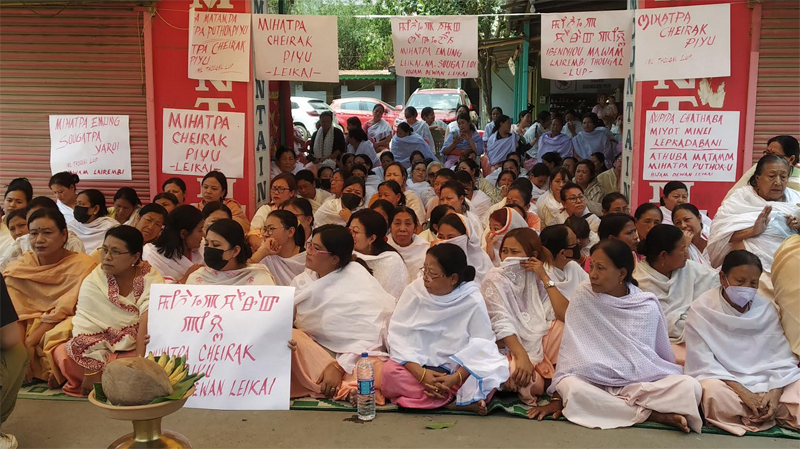 TMB Report
Imphal: Members of the JAC against the murder of Laishram ongbi Devia Devi, Peace Humanity Labour Youth Organisation (PHLYO), Thangmeiband Centre (TYC), Poirei Leimarol Meira Paibi Apunba Lup (PLMPAL) and Ibenthou Mawam Lairenbi Thougal Lup (IMLTL) staged a sit-in-protest at Thangmeiband Hijam Dewan Leikai demanding justice for late Laishram ongbi Devia Devi.
Talking to reporters on the sideline of the protest, one protestor Okram Priya said that it would be fair if the husband had rebuked her in a proper manner. It is not the first case of its kind and the state has witnessed similiar cases.
She observed failure to award fitting punishment has led to repeated occurance of such incidents.