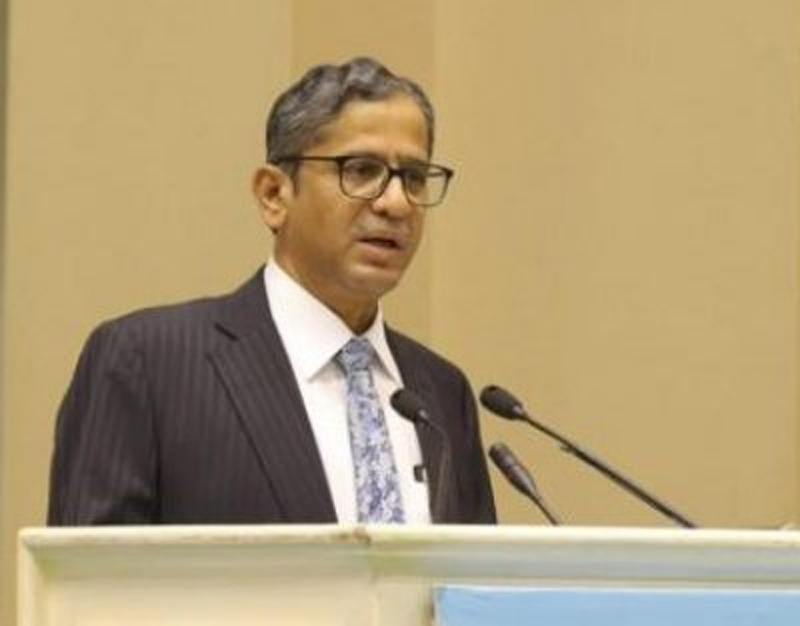 AGENCY
Hyderabad, April 17 (IANS) Former Chief Justice of India, Justice N.V. Ramana has said that one should never forget one's mother tongue, but at the same time learning a link language such as English is important.
He called up on Telugus not to forget their language and culture. "I studied in Telugu medium until my graduation and studied in English later on. We must preserve our traditions and culture at any cost though we might go to the USA and earn dollars," he said.
"I come from a very humble farmer background. In my village only myself and my sister were the first to complete graduation. Later, we moved on to higher studies. Whatever background you come from is not important, but your commitment to your goals is very important," he said.
On this occasion, Sir C.V. Raman young genius awards were presented to school students excelling in various academic categories such as national rankers and state rankers, district rankers and zonal rankers.
Lion Dr. Kiron, Chairman, Suchirindia Foundation said for the last 30 years they had been motivating and encouraging children in various academic categories. "The children should be taught to empower themselves and serve society and their motherland first. It is high time that parents take care and monitor their children," he said.
Actor Adivi Sesh said that medals are given only to inspire and motivate people, but one should not stop there. "They should continue to strive hard with whatever talent and skill they have to prove themselves. I really had to work hard for my film titled 'Major' and success followed me. One does not need a godfather if you believe in yourself," he said.