TMB Correspondent
Ccpur, April 16: An encounter between a combined team of Security Forces, consisting of the State Police, Police Commando and the Assam Rifles and the Kuki Independent Army (KIA), a non- Suspension of Operation (SoO) group/militants erupted today at around 2:30 pm at Suangphuh village under Henglep Sub-Division in Churachandpur district.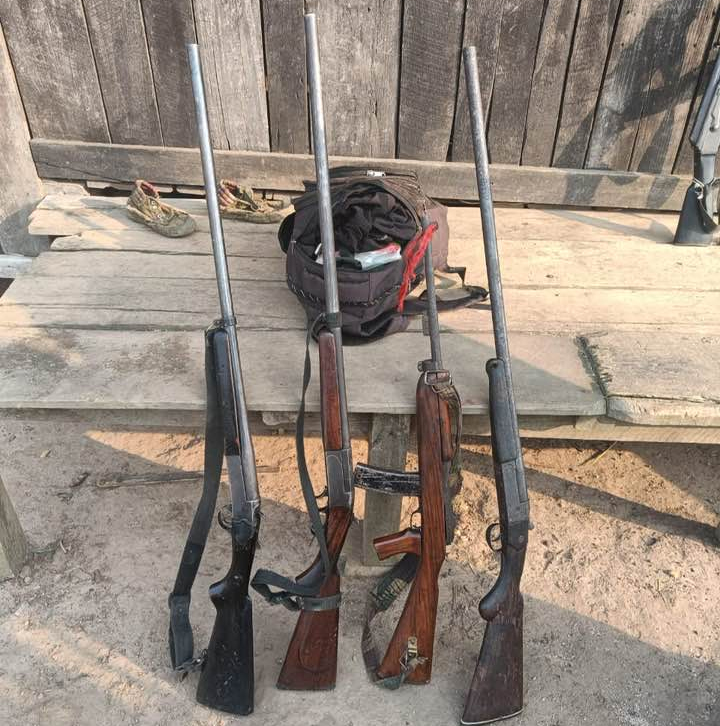 One US Carbine and three SBBL were recovered; and the report further said that the US Carbine was of the Kuki National Front (Zougam).
One person identified as Lhunpao, a civilian was injured by stray bullets on his left knee, stated the reports. It may also be stated that the Commander-in-chief of Kuki Independent Army/ Kuki Independent Organisation ( KIA/KIO) namely Davidson Haokip was declared as wanted by the Police earlier with a reward of Rs 50,000. Davidson was also responsible in snatching 21 weapons from the SoO groups designated camps namely Horeb, near Chongkhojou village on the 9th April 2022 .The camp belongs to the KNFZ ,UTLA and USRA.
Suangphuh village is lacted about 80 kms from Churachandpur town proper. Sources went on to say another three villagers still fails to returned home generating the suspicion they are either injured or dead.