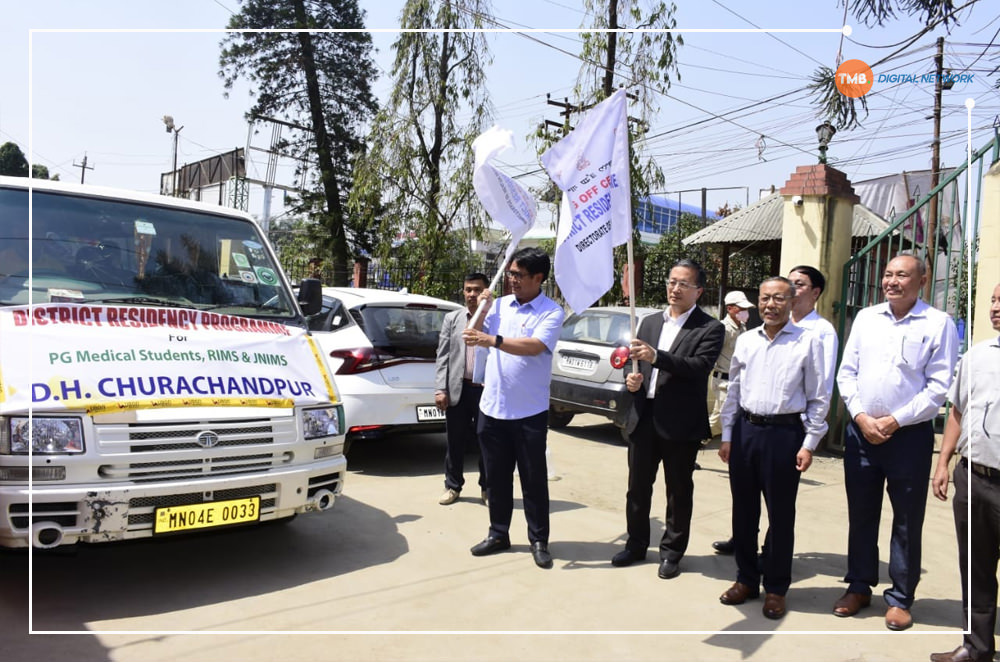 Imphal (DIPR): Health & IPR Minister Dr. Sapam Ranjan Singh on Monday flagged off district residency programme for the postgraduate medical students of the State.The flagging off occasion was held at the Medical Directorate, Lamphelpat.
The post graduate medical residents will be dispersed to different district hospitals and will serve for three months as a part of their curriculum. The post graduate medical students are from Regional Institute of Medical Science (RIMS) and Jawaharlal Nehru Institute of Medical Sciences (JNIMS).
Wishing the Post Graduate students before departing from Medical Directorate Office, Health & IPR Minister Dr. Sapam Ranjan Singh said that such programmes have been made mandatory by the National Medical Council. He said that it also signifies the responsibility of a post graduate resident.
He said that being medical professionals, one should learn the medical protocols for sure. The motto of medical profession is to serve the people with sincerity. So, one should deliver good service to the people, he added.
Later, the Minister along with officials inspected the ongoing construction work of the Health Directorate office and its surrounding.
Additional Chief Secretary, V. Vumlunmang, IAS, Director, Health Services Manipur, Dr. Kh. Sasheekumar Mangang, Officials and staff of the Medical Directorate, officials from RIMS and JNIMS and others were also present during the occasion.