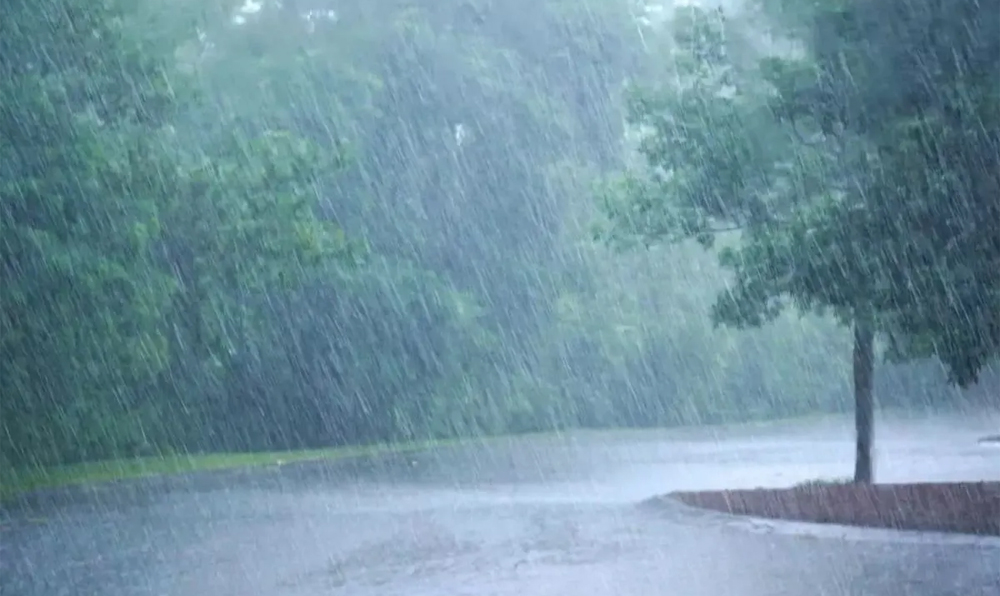 Agency
Guwahati: Even as Northeast India began April on a wet note, latest weather forecast indicates that precipitation activity will continue over most of Eastern India through the week. Despite the rainfall activity, however, temperatures are also expected to rise over this week.
A yellow watch is expected to prevail across Sub Himalayan West Bengal, Sikkim, Assam, Meghalaya, Arunachal Pradesh, Nagaland, Mizoram, Manipur and Tripura for the next two days because of the inclement weather.
Scattered to fairly widespread light or moderate rain, thunderstorms, lightning, and gusty winds will likely continue over Northeast India, Sub Himalayan West Bengal and Sikkim until Wednesday (April 5). The wet conditions are expected to dissipate there after.
"A cyclonic circulation lies over northeast Bangladesh, and a north-south trough extends between Chhattisgarh and Tamil Nadu. Both systems attract moist winds from the Bay of Bengal and facilitate interaction with drier air, resulting in showers and thunderstorms across the eastern and northeastern regions," the India Meteorological Department (IMD) said.
Despite the rainfall activity, overnight minimums are expected to be near or slightly higher than normal across much of the country. And East India could witness a gradual rise in daytime temperatures by 3-5°C during the next five days, The Weather Channel reported.
So far, most of these regions have recorded excess rains since the beginning of March. The Sub Himalayan West Bengal and Sikkim subdivision (138.9 mm) has registered double the normal rainfall, while Assam and Meghalaya (115.6 mm) saw a surplus of 34%. However, Arunachal Pradesh (128.8 mm) recorded deficit rains 33% less than the period's average.
(Courtesy:Eastmojo)