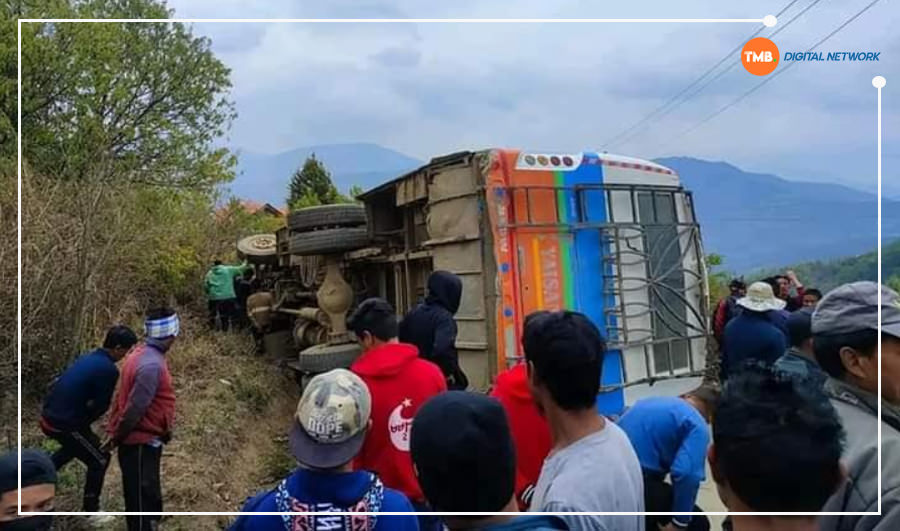 TMB Report
Imphal: At least, 12 students of Pettigrew College, Ukhrul and a handyman sustained injury when the bus ferrying students met an accident at Khararphung in Ukhrul district on Tuesday at around 10:20 AM. According to Ukhrul Police, the accident happened due to 'brake Failure' of the vehicle.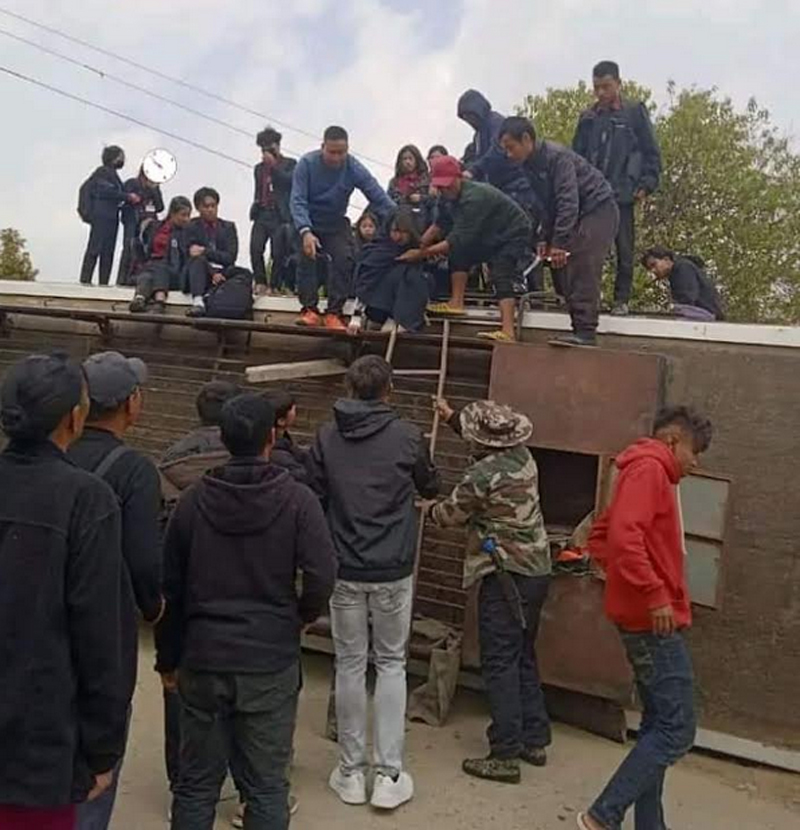 The 13 injured persons have been identified as Songachon Phinao d/o Kanrei Phinao of Roni Village, Themyo Kapai d/o Lawthing Kapai of Khaivaren Tang, Ukhrul, Shimreithing RS s/o Chipemmi RS of Wino Bazaar, Ukhrul, Leiyami Zingkhai d/o Mathew Zingkhai of Hoomi Village, Sothingpam Chalamva s/o Somi Chalamva of Theiva village, Themboy Muinao s/o Thanmi Muinao of Ngainga village, Shailam NG d/o Shomi NG of Phalee Village, Soshanla Mashangva d/o Wungshungmi Mashangva of Choithar village, Chuiyarin Ngashangva d/o Shomi Ngashangva of Phalee Village, Chihanmi Awungshi s/o Ramkahao Awungshi of Marem village, Leiyami Chamroy d/o Raising Chamroy of Halang village, Leiyawon Kapai d/o Shimreichon Kapai of Ngainga village and Mashun Mahongnao s/o Rainao Mahingnao of Shingta.
 The injured persons were evacuated to Leishiphung Christian Hospital for treatment. One student has been discharged, but the rest are still kept at the hospital. The handyman of the bus has been referred to Imphal as his condition was critical. The 35 Assam Rifles sent a recovery van to pull out the bus that overturned.