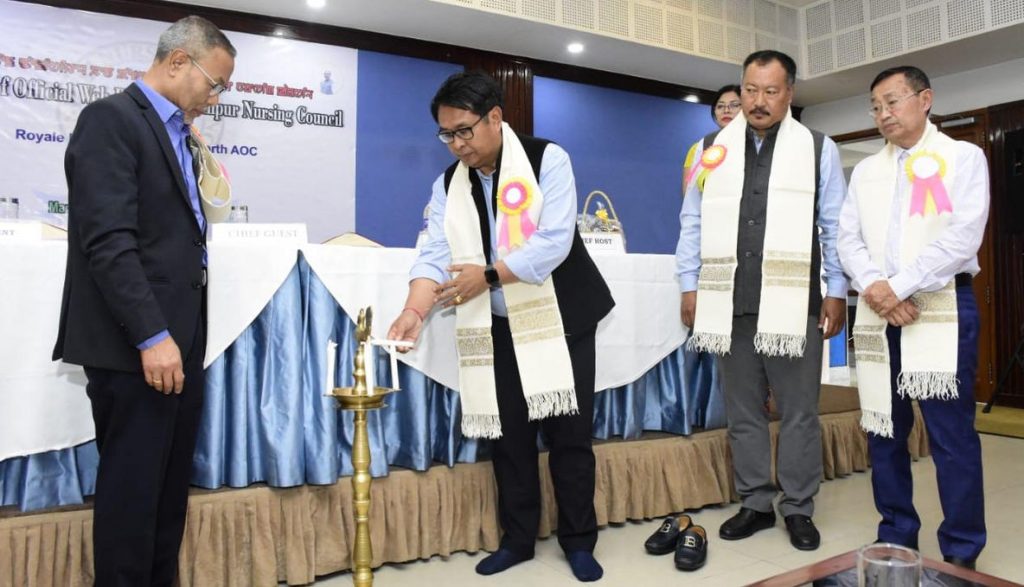 TMB Report
Imphal: Health and Family Welfare Minister, Dr S Ranjan has lauded the contribution of the state Nurses who are extending their service in the hospitals across the country, contending that the state is leading in the nursing profession.
Launching the Official Web Portal of Manipur Nursing Council at Royal Hall, Classic Hotel, North AOC on Tuesday, Dr S Ranjan stated that a data driven policy is in need for maintaining proper data of health care
workers as there is inadequate data in the health department.
The web portal will help in providing information about the data's of health care workers including nurses and doctors in the state, he said while urging the need to verify whether the practicing doctors and nurses are authentic or not.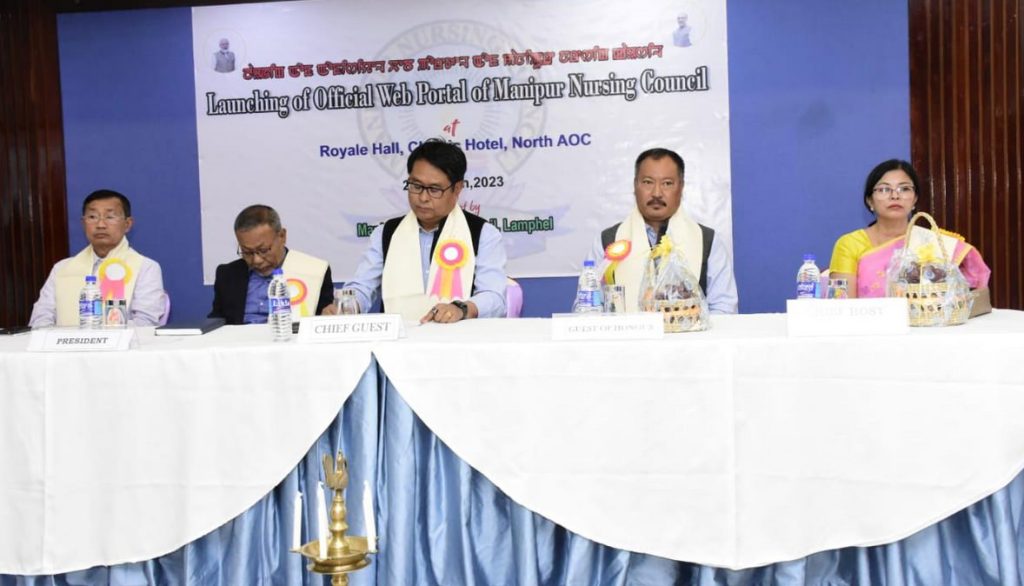 Ranjan stated that the online web portal will make it more convenient for the nurses to register themselves online without standing in long queue. He noted that the portal will initiate in verification and identifying the authenticity of the nurses. Stating that India is speeding in digitalization system, he said that after the Covid -19 pandemic , everything has been carried out in online mode. He lauded Manipur
Nurses Council for their initiative to launch the web portal and hoped that the nurses will take
advantage of it.
He stated that the state is leading in producing huge number of nurses in a year and many of them have carried out their service all over the nation and even outside the country which implied that the state is leading in nursing care.
He highlighted the importance of nursing care as a patient will never forget the care and support given by a nurse during a patient's treatment. He said that the web portal is new and there might be some errors however, it will also give room for improvement and better information in the future. He also pointed out the role of nurses during Covid -19 pandemic and stated that the state is all braced up for any increase in Covid cases.State mission director Dr Somorjit Ningombam said that IT has been playing huge role in our daily lives and that the web portal will give huge opportunity for the nurses.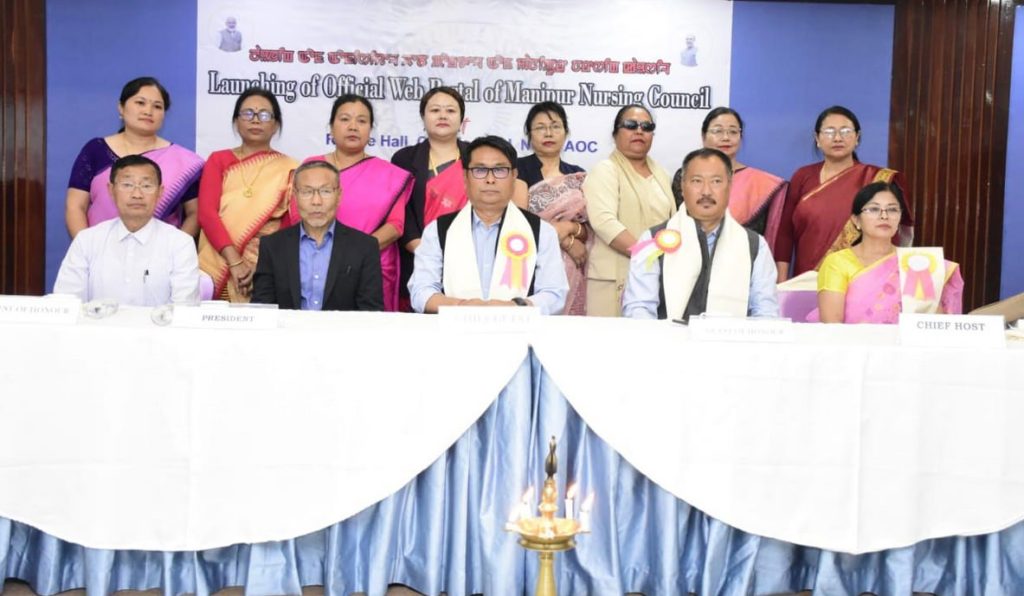 Director of Manipur Health Services and President of Manipur Nursing Council Dr KH Shasheekumar
Mangang stated that the web portal will be of huge importance in the future. He stated that the web
portal will help in identifying the status of employment of the nurses and it will be easier to identify between them. He also mentioned the need of a state policy to provide better employment for the nurses.
President of Manipur Nursing Council, Dr KH Shasheekumar Mangang also attended as the President,
State Mission Director, National Health Mission, Dr Somorjit Ningombam and Director AYUSH, Dr Akoijam Lokendro Singh as guests of honour and Registrar of Manipur Nursing Council, Dr Aribam
Jamuna Devi as Chief Host.