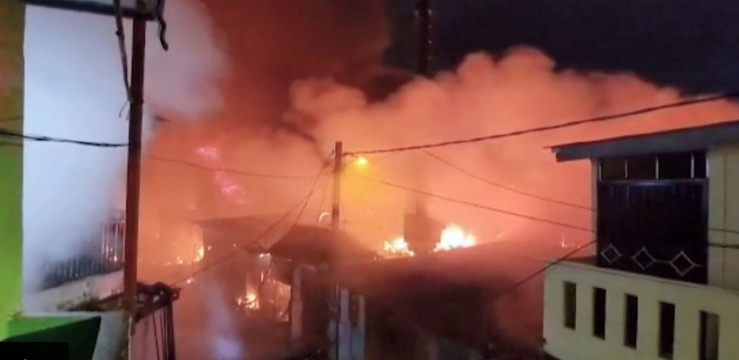 AGENCY
Jakarta: A fire broke out at fuel storage station in Jakarta, leaving 17 people dead and 51 injured, an official said on Saturday. The Jakarta Disaster Mitigation Agency (BPBD) acting chief Muhammad Ridwan told media that the injured are being treated in a number of hospitals in the Indonesian capital, reports Xinhua news agency.
The fuel storage station which belongs to the state-owned oil firm Pertamina in Plumpang, North Jakarta, exploded on Friday at around 8 p.m. Residents who live nearby the station had to leave their
houses as the fire had quickly spread.
More than 50 fire engines and 260 firefighters were deployed to the blast site and managed to extinguish the fire within around six hours. Dozens of ambulances were also sent to the location. The blast had affected over 1,000 residents in the area who are currently evacuated at temporary shelters nearby. Eight people reportedly went missing. Rescuers were still at the location to search for other possible victims in the incident as an investigation into the cause is underway.