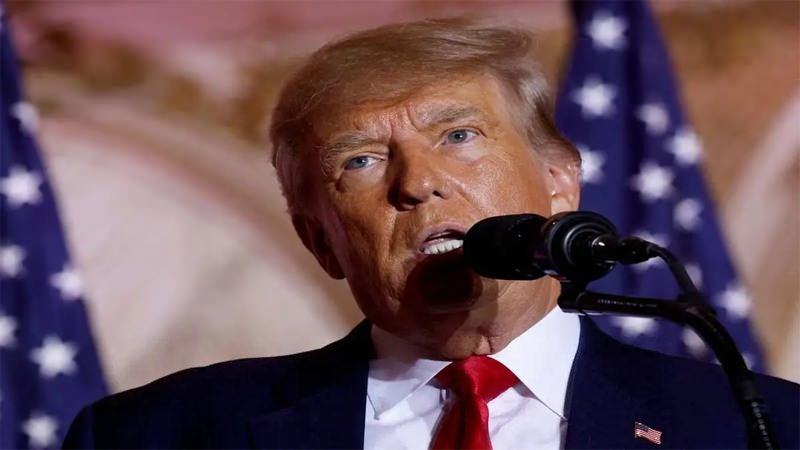 Agency
Facebook and Instagram pages belonging to former US President Donald Trump have been restored. Andy Stone, policy communications director at Meta, has confirmed the development, NBC News reported.
The reinstatement had been expected after Facebook's president of global affairs Nick Clegg in January said that the suspension will be lifted, as per the news report. Trump's accounts on Facebook and Instagram were suspended by Meta after January 6, 2021, Capitol riot.
The ban was announced initially as an indefinite ban that included the last two weeks of his presidency, as per the NBC News report. The ban on Trump's account was later formally extended for two years.
At the time of writing this news article, Trump has not shared any new posts on his Facebook or Instagram accounts. His last Instagram post, dated January 6, 2021, promoted the "Save America" march where he would encourage his supporters to march on the Capitol.
While sharing the post on Instagram, Trump in the caption wrote, "I will be speaking at the SAVE AMERICA Rally tomorrow on the Ellipse at 11 AM Eastern. Arrive early – door open at 7 AM Eastern. Big Crowds!" Trump's last post on Facebook before the suspension called for people to leave the Capitol.
In the post on Facebook, Trump stated, "I am asking for everyone at the U.S. Capitol to remain peaceful. No violence! Remember, WE are the Party of Law & Order — respect the Law and our great men and women in Blue. Thank you!" Recently, former US President Donald Trump's Twitter account was also restored.
Twitter reinstated Trump's account after Elon Musk took over as the CEO of the microblogging platform. Musk had put up a poll asking users of the microblogging site to vote on whether to reinstate Trump's Twitter account.
Former US President Donald Trump's Twitter account had been banned since January 8, 2021. Trump has not yet shared any tweets on Twitter. However, he continues to post on Truth Social, the Twitter-like platform he founded.