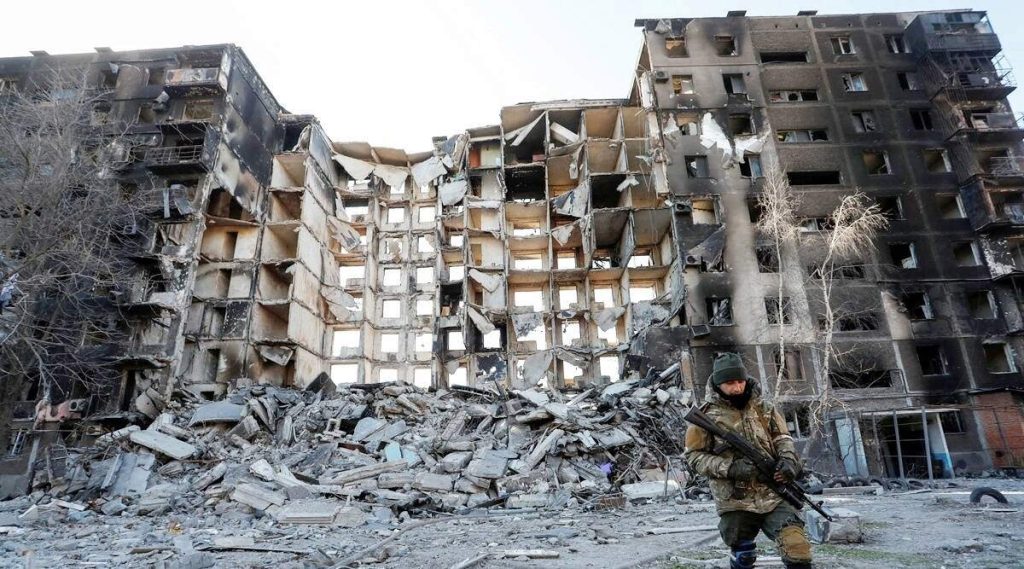 By Emmanuel Lenain
India-France partnership can do much to prevent the world from spiralling into an era of war.
One year ago, the Russian army invaded Ukraine, a sovereign, democratic country. One year ago, Russia thought its army would crush Ukraine in a few days, that Europe would be weakened and divided, and that the rest of the world would stay silent in the face of a naked war of annexation. Instead, the brave Ukrainian nation has pushed back the invasion, the Russian armed forces and military equipment have revealed serious weaknesses, Europe has come together as never before, whereas an isolated Russia has been condemned by 143 countries at the United Nations and falls ever more deeply under China's dependence.
In short, one year ago Russia made a terrible strategic mistake. This mistake is costing the entire world dearly. The first to suffer are the Ukrainian people, who are facing Russia's war crimes and continuous bombardments against civilian targets. The rest of the world feels the pain, too, as Russia weaponises energy and food, throwing the global economy into disarray and hurting poorer and developing countries the most. And finally, Russia's imperialist war also undermines the core principles that make international order possible, those enshrined in the UN Charter.
That is why France supports Ukraine. What is at stake is not only the survival of the Ukrainian people but also the survival of the basic rules of international life. In his speech at the UN General Assembly in September 2022, President Macron praised Prime Minister Modi's statement that this is not the era of war. Indeed, like India, France rejects a world where might makes right. Where some countries can choose to redraw borders by force.
And just like India, we believe that these principles should be upheld everywhere. France is also a nation of the Indo-Pacific, a neighbour of India through our overseas territories. In the Indo-Pacific, too, the rule of law has been eroded in recent years; India knows this better than most. What is happening in Ukraine has not diminished France's commitment to security and stability in the Indo-Pacific — quite the contrary. Just a month ago, France's nuclear-powered aircraft carrier was deployed in the Indian Ocean to carry out the "Varuna" joint exercise with the Indian Navy. We stand by our partners in the Indo-Pacific, India first of all.
Against this backdrop, what can France and India do together to prevent the world from spiralling into an era of war?
The most pressing urgency is to respond to the humanitarian emergency in Ukraine. We thank India for its participation in the international conference, Solidarity with the Ukrainian People, in Paris in December, which raised 1 billion euros for humanitarian assistance.
We also need to keep diplomatic channels open to prevent further escalation and to work towards a diplomatic solution. In this respect, Prime Minister Modi is one of the few leaders who speak to both President Zelenskyy and Vladimir Putin. And as External Affairs Minister S Jaishankar has said, New Delhi has been able to press Moscow on key issues such as the grain deal and the safety of the Zaporizhzhya nuclear power plant.
At the multilateral level, we need to address the economic consequences of Russia's war, uphold our universal principles, and keep up global action on challenges such as climate change. This calls for unity, not for a logic of blocs. It calls for India's vision of "Vasudhaiva Kutumbakam". Indeed, France sees India as an independent, major power whose voice is heard across all continents and which has the capacity to act as a bridge. That is why France is glad to see India in the G20 driver's seat at such a crucial moment. We are working closely with the Indian presidency on delivering collective solutions to these challenges, particularly on food security. This is precisely the spirit in which France's Foreign Minister Catherine Colonna will come to New Delhi for the G20 foreign ministers' meeting next week.
Finally, at the bilateral level, France and India should work together on drawing lessons from this conflict. In particular, we are both witnesses to the risks of dependencies — be it energy, food, technology or defence. And we believe that together, we can address them and make both our countries stronger. Indeed, that is the essence of the India-France strategic partnership: Two sovereign nations who share the same worldview and join hands as equals to boost our strategic autonomy and build a more just, safe, and peaceful world. As this partnership turns 25 this year, we have ambitious plans to renew and expand it. Because we deeply believe that, as Prime Minister Modi said, "India and France together are a force for global good."
(The writer is the Ambassador of France to India)