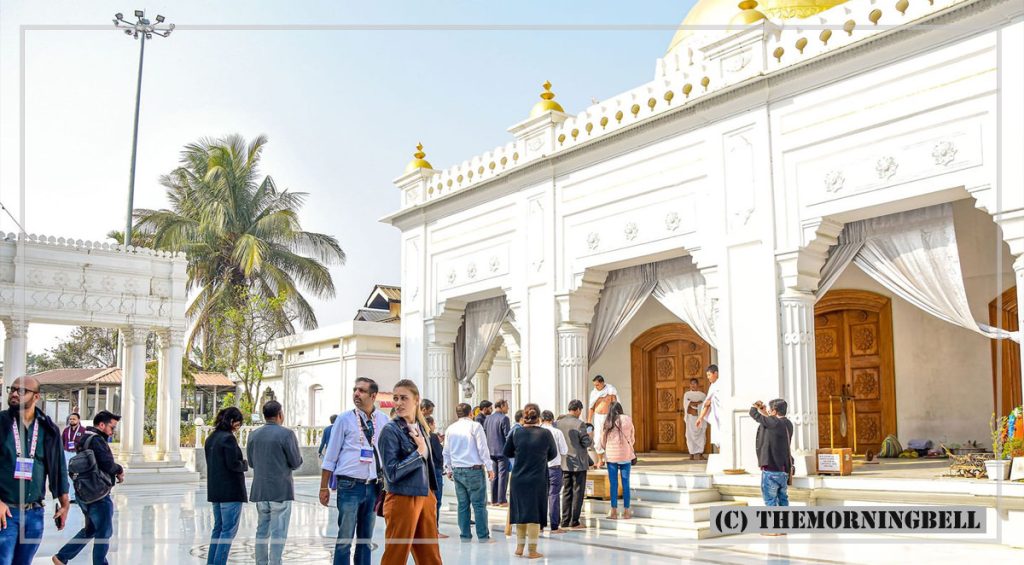 Imphal (PIB): The first of the four B20 conferences of the G20 dialogue forum for the global business community in the Northeast States concluded here in Imphal on Sunday. Over 100 delegates from 23 countries participated in the three-day Imphal event.
The three-day meeting discussed opportunities for multilateral business partnership in ICT, tourism, healthcare and handlooms. Representatives of G20 and other countries also addressed the plenary session on the day one of the three-day event.
Delegates from Australia, Argentina, Bangladesh, Bhutan, Chad, Canada, China, France, Greece, Ghana, Iceland, Japan, Nepal, Russia, Seychelles, Singapore, South Africa, Switzerland, Tunisia, Togo, Uganda and the United States participated in the event.
Delegates from Overseas Trade Delegation – Bhutan Chamber of Commerce & Industry, Asia Supporting Organisation, APO, Japan, India-Bangladesh Chamber of Commerce and Industry and Bilateral Organisation – Indian Association of Japan, Indo Icelandic Business Association were also among the participants.
Besides, diplomats – Ambassadors from the Embassy of The Republic of Tunisia, High Commissioner – Bangladesh High Commission, High Commissioner- High Commission of the Republic of Seychelles, New Delhi, Deputy Head of Mission – Embassy of Iceland, Chargé d'Affaires /Head of Mission – High Commission of Togo in India were part of the B20 event.
On day two of the event, the delegates were on an excursion to some historically significant and famous tourist spots of the state including the INA Memorial complex and Loktak Lake, one of the largest freshwater lakes in South Asia.
On Sunday, before concluding the three-day meeting, the delegates visited Ima Keithel, the iconic all-women-run market in the heart of the capital city of the State and the historic Kangla Fort.
The Business 20 or B20 is a group that represents the private sector within the Group of 20 (G20) Forum. This organisation was created to provide a platform for the business community to engage with the G20 and to offer recommendations on policies that can support global economic growth and development.
The Imphal event was the first B-20 conferences part of India's G20 presidency and the second one will be held in Aizawl in Mizoram from March 1 to 3, the next one will be in Sikkim's capital Gangtok from March 15 to 17, while the fourth conference will be in Kohima in Nagaland from April 4 to 6.
The events aim to showcase the potential that the Northeast region offers for global and local investors, as well as highlight opportunities for multilateral business partnerships in industry sectors where the northeastern states have core strengths.
The three-day conference in Imphal focused on exploring opportunities for multilateral business partnerships in the fields of information and communications technology (ICT), medical tourism, healthcare, and handlooms.