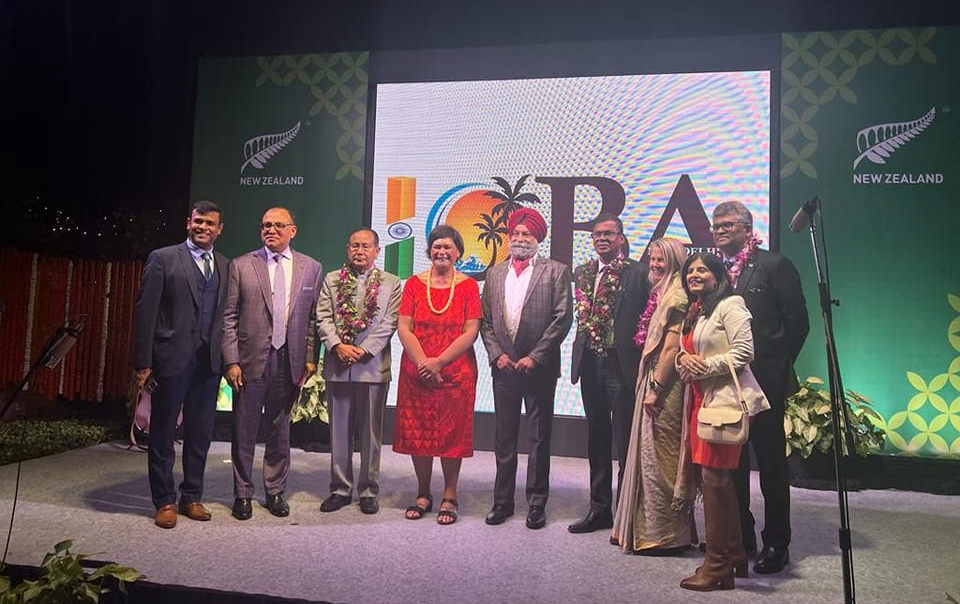 TMB Report
Imphal: Stating that India has warm and long-standing ties with the Pacific Island Countries as well as with New Zealand and Australia, Union Minister of State for External Affairs Dr RK Ranjan maintained that it is India's priority to engage with Oceania countries by fostering deeper friendships, engagements and cooperation across adverse range of areas, be iftrade, education, health, culture, and people-to people ties.
Attending the Pacific Night Reception at High Commission of New Zealand to India, Dr RK Ranjan stated that India a community of partners bound by shared values, commonalities of heritage and similar aspirations for peace and development.
He stated that India has respect for long traditions and culture, of indigenous communities, of shared concern for climate change and environment, of unity in diversity, of amalgamation of cultures, that is unique to our individual identities while also being a factor of commonality between our nations, making it easier for us all to understand cach other and work together closely for the mutual benefits of our countries and the Oceania Region.
We all have a shared vision for a peaceful, stable, prosperous and rules-based Indo-Pacific. The shared values of democracy and pluralism, as also respect for international law are crucial to our bilateral, regional and multilateral ties, he stated.
The Union Minister asserted that India looks forward to working with its partners the Pacific Island countries, New Zealand, and Australia, to take forward the shared aspirations for a more safe, secure and sustainable future for the Indo-Pacific.