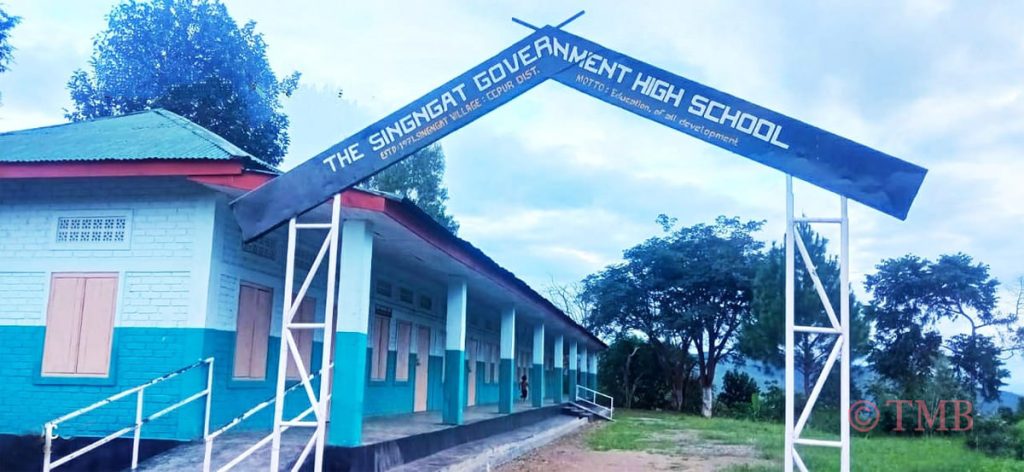 TMB Correspondent
Churachandpur: For the first time in the history of Churachandpur, an examination centre for the upcoming High School Leaving Certificate (HSLC) Examination, conducted by the Board of Secondary Examination Manipur (BoSEM), has been alloted in the remote areas of the district.
Singhat – a model town situated along Imphal-Tiddim road, about 21 kilometres from the Churachandpur town, has finally gets an examination centre for the Class-X board examination. The examination centre will be Singhat Higher Secondary School.
A total of 123 students from various High Schools located in Singhat will be appearing in the said examination, which will be the first of its kind in the area.
As per notification issued by the Zonal Education Officer (ZEO), Churachandpur on February 2, Singhat Higher Secondary School was selected to be one of the examination centre in Churachandpur and Pherzawl district.
It may be mentioned that "The Singngat Education Committee (SEC)" was founded on January 20 under the initiative of local MLA Chinlunthang alongwith the School Principal/Headmasters and village authorities for the term 2023-2025.
The committee aims to establish co-educational centre at the earliest as it will also help in improving the economic condition of many parents who toil hard to meet the expensive demands of expenditure in educating their childrens at town area.
It was indeed my long-held ambition to make singngat an "Educational Hub" to make life's easier for aspiring young students Singngat areas, who couldn't afford to go to an advance educational institutions in the town area, said Chinlunthang.
The setting up of this committee will help in improving the infrastructure and education quality in small town like Singngat, he added.