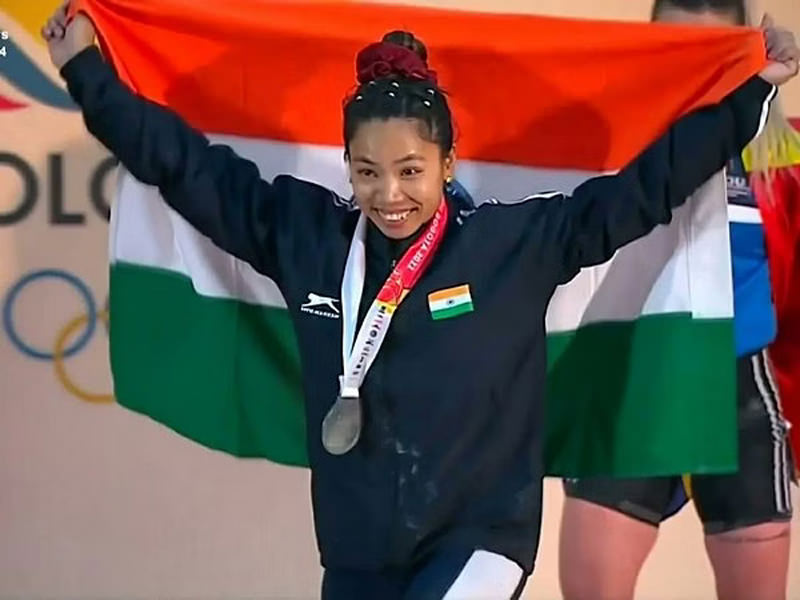 AGENCY
New Delhi [India], April 28 (ANI): In her first international competition of the year, Tokyo 2020 medalist Mirabai Chanu will lead a six-person Indian team at the Asian Weightlifting Championships 2023 in Jinju, South Korea, from May 3 to 13.
The Indian weightlifters' second qualifying competition for the Olympic Games in Paris in 2024 will be the continental championship, as per Olympics.com.
Based on their combined results (snatch + clean and jerk), the weightlifters taking part in these qualifying events will be able to raise their Olympic Qualification Ranking (OQR).
After the qualification process for the Paris Olympics concludes on April 28, 2024, the International Weightlifting Federation (IWF) will release the list of qualified athletes.
In her most recent competition, Mirabai Chanu placed second in the women's 49kg category at the World Weightlifting Championships 2022 in Colombia in December. To treat her shoulder and back ailments, Chanu attended a five-month rehabilitation plan at NIS Patiala. She will keep competing in the 49 kg division.
Mirabai Chanu has won gold at the Commonwealth Games, a world championship, and an Olympic silver medal, but her best continental finish to yet has been bronze at the 2020 Asian Championships in Tashkent.
For the Asian championships, injured athletes Jeremy Lalrinnunga (men's 67 kg) and Achinta Sheuli (men's 73 kg) will also be competing again. Since hurting his lower back and thigh muscles during his gold-winning performance at the Commonwealth Games 2022, Lalrinnunga has not participated in any competitive events.
Prior to the commencement of his competition at the global weightlifting championships in December, Sheuli, however, experienced a hamstring pull. In the 73 kg category, he is also a Commonwealth Games champion.
Bindyarani Devi, who took home silver in the women's 55kg division at the 2022 Commonwealth Games, will keep competing in this division.
The previous Asian Weightlifting Championships were held in Bahrain's Manama last year. There, Harshada Garud took home the bronze medal in the women's 45kg division. India received just one medal overall.(Courtesy: The Print)