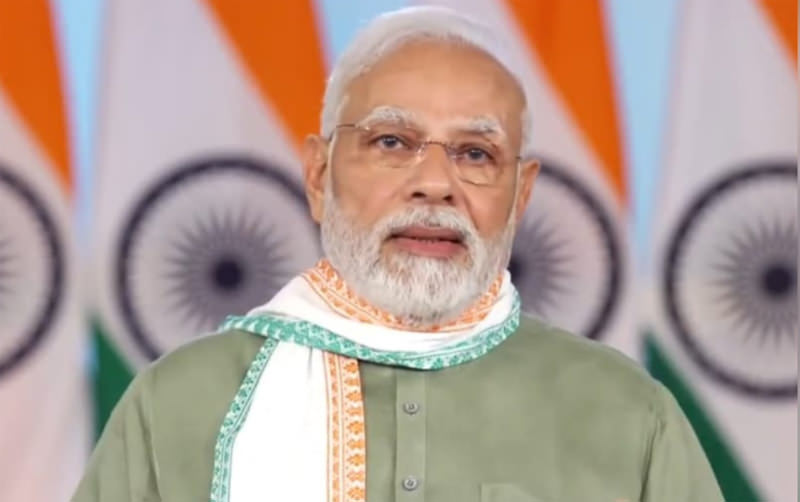 Agency
Shillong: The North East MP Forum on Wednesday requested Prime Minister Narendra Modi to take the initiative for the construction of a 40-km stretch of road which will help bypass the landslide-prone Sonapur area on NH 6.
Implementation of the road project connecting NH 6 in East Jaintia Hills district of Meghalaya to NH 127 in Karbi Anglong district of Assam would also reduce the travel distance by over 100 km for commuters of Assam's Barak valley, Mizoram, Tripura, and Nagaland, secretary of the forum and Congress MP Vincent H Pala said in a letter to the Prime Minister.
During monsoon, travellers using NH-6 often get stuck due to landslides in the Sonapur area of Meghalaya. "I am writing to request your support in initiating a project that will connect Umtyra-Semasi-Nohkhara in East Jaintia Hills (Meghalaya) to Lubang in Karbi Anglong (Assam) through a 40-km road and a bridge over the River Kupli," Pala said in the letter.
This project will provide a crucial link for the people of both states, promote business in the region, and connect National Highways No-6 and No-127, he said. According to the senior Congress leader, road connectivity would provide easier access to transport minerals like coal, limestone, and timber and help
in improving business prospects for tribal people in Meghalaya and Assam.
The road will boost tourism in tribal areas of Jaintia Hills and Karbi Anglong districts, known for beautiful waterfalls, and help provide substantial employment opportunities for the youth of both states and foster brotherhood among different ethnic communities, the MP said in the letter.