TMB Report
Imphal: Bharatiya Janata Party, Yuva Morcha (BJYM) carried out a cleanliness drive along the Nambul River on Friday under Samajik Nyay Saptah which was launched on Thursday as a part of 43rd Foundation Day of BJP.
Representing BJYM, Deshraj Yumnam stated that the cleanliness drive has been held under Samajik Nyay Saptah campaign which was flagged off from April 6, Thursday and will continue till April 14 under the guidance of the BJP leaders, BJYM will carry out various activities.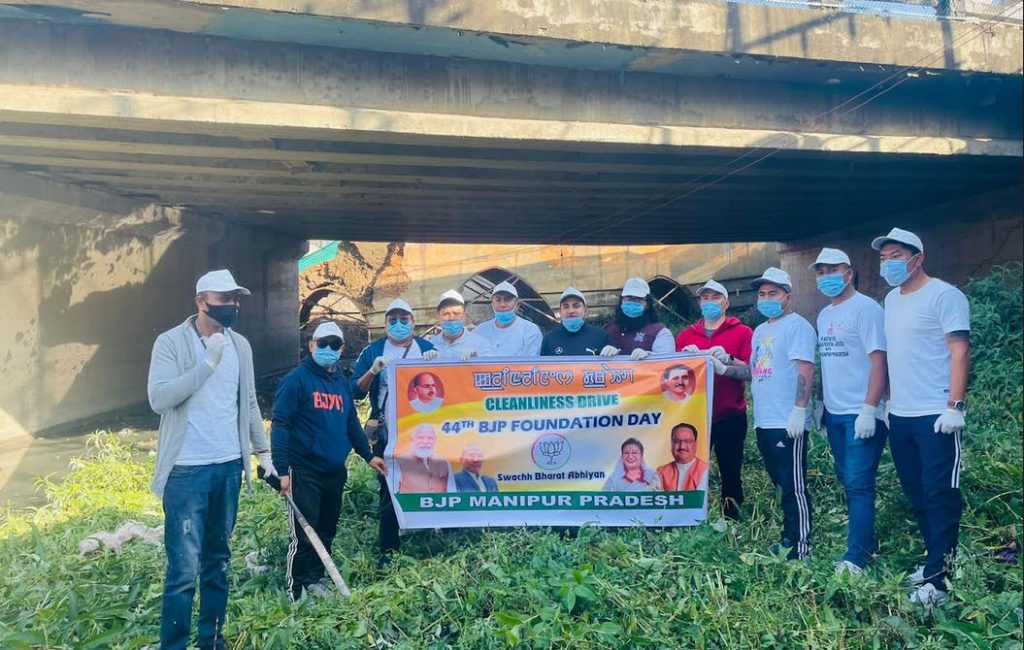 The cleanliness drive is also a part of the various activities and under the guidance of CM Biren, BJYM has carried out cleanliness drive of Nambul River which runs in the heart of the Imphal City and flows into Loktak Lake but is one of the most polluted rivers of the state and has affected the lives of the people in the valley. CM has also taken up various initiatives to clean the river and BJYM has carried out the cleanliness drive to influence the people to keep the river clean. He said that a community meal will also be organised at Mongsangei.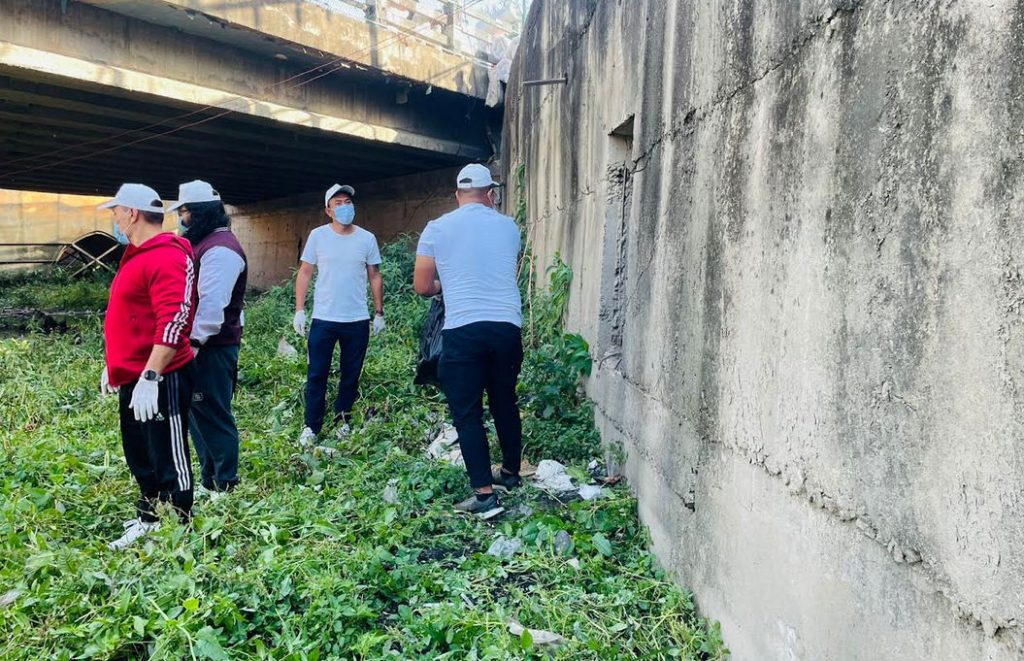 He announced that a Free Medical camp will be organised at the community hall of Thoubal Mela Ground on April 12 and free career counseling will also be held at KM Blooming, Khangabok, RT Aviation Centre, Singjamei and UNACCO School. He said that the BJP led government under the initiative of PM Modi And CM Biren launched various schemes for the general public and downtroddensections of the society but many are not aware and as a part of Samajik Nyay Saptah, BJYM will reach out to the public regarding the scheme of the government. He noted that Nambul River will be able to return to its clean state if various cleanliness drives are carried out with the support of the people.