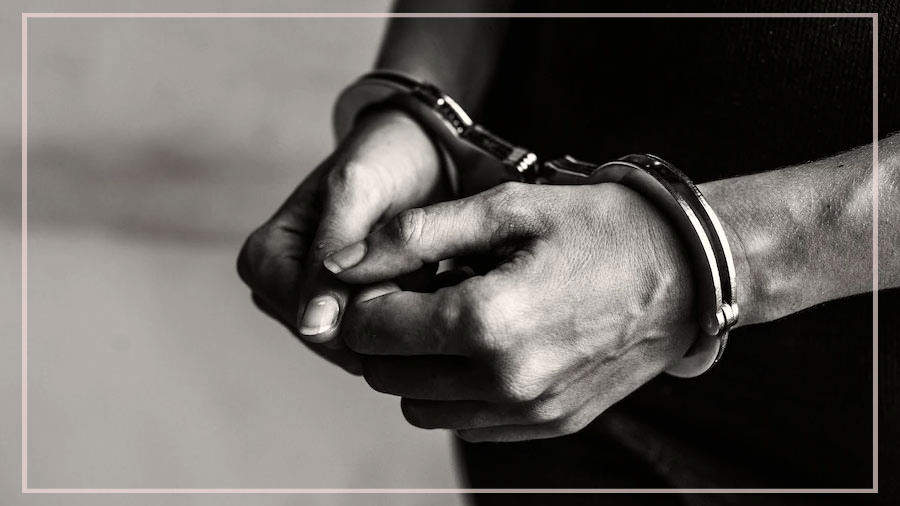 TMB Report
Imphal: A team of Imphal East District Police has arrested a drug peddler along with Heroin from Khergao Sabal Awang Leikai, Imphal East on Tuesday.  The arrested person has been identified as  Md Murad Yumkhaibam (49) yrs s/o. (L) Md Rashid of Khergao Sabal Awang Leikai, Imphal East.
Police said that on Tuesday at about 1:15 pm, police received a reliable information that one Md Murad Yumkhaibam is selling contraband drugs at his residence located at Khergao Sabal Awang Leikai, Imphal East. Accordingly, a team of Imphal East District Police led by Addl. SP (L/O), Imphal East and Addl. SP (Ops), Imphal East along with SDPO/Porompat, RI/Imphal East and a team of Porompat PS rushed there.
Thereafter, the house of Md Murad Yumkhaibam was searched in presence of Executive Magistrate / Imphal East by observing necessary formalities. During the search, one transparent polythene bag containing 8 vials suspected to be containing contraband drugs (Heroin powder), 9 empty vials and 1(one) syrup plastic bottle containing suspected Heroin powder were found  concealed under the bed of said Md. Murad Yumkhaibam. Further, the suspected heroin powder were weight by using weighing machine and found to be 35 grams including vials and syrup plastic bottle. The recovered items were seized from the possession of Md. Murad Yumkhaibam by observing formalities.
Further, the Md. Murad Yumkhaibam was arrested from the spot and handed over to OC-Porompat Police Station for further necessary action.