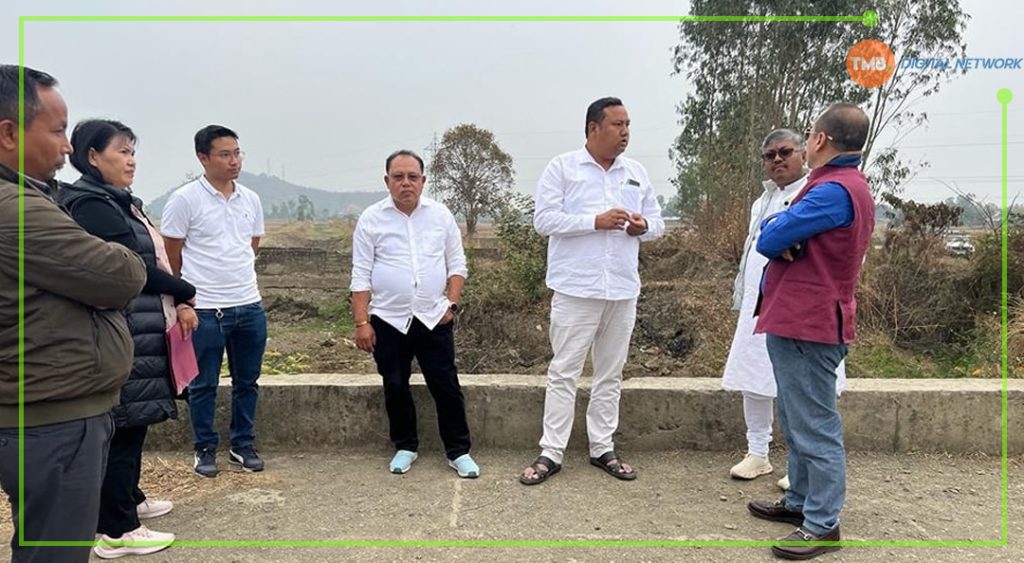 DIPR
Imphal : Water Resource and Relief & Disaster Management Minister Awangbow Newmai along with PHED and CAF&PD Minister L.Susindro, PWD and Youth Affairs & Sports Minister Govindas Konthoujam, and Education, Law & Legislative Affairs Th.Basanta Kumar Singh on Friday inspected the canals at Heigrujam and Oinam.
Speaking on the sidelines of the inspection visit, Minister Awangbow Newmai said that the Singda Dam has run dry and inspection was carried out in an effort to find a temporary solution to the current water crisis in Manipur.
The Minister also said that since potable water cannot be supplied at Imphal area as most of the river has run dry and the only alternative left is to bring the water from Thoubal to Chingkhei Ching and in that way potable water could be supplied to some part of Imphal area for few days.
Minister Awangbow informed that water will be lifted from the Loktak Lift Irrigation and will be supplied to the Imphal area until another alternative solution is found.The cabinet team was also accompanied by officials and other concerned staffs of the department.