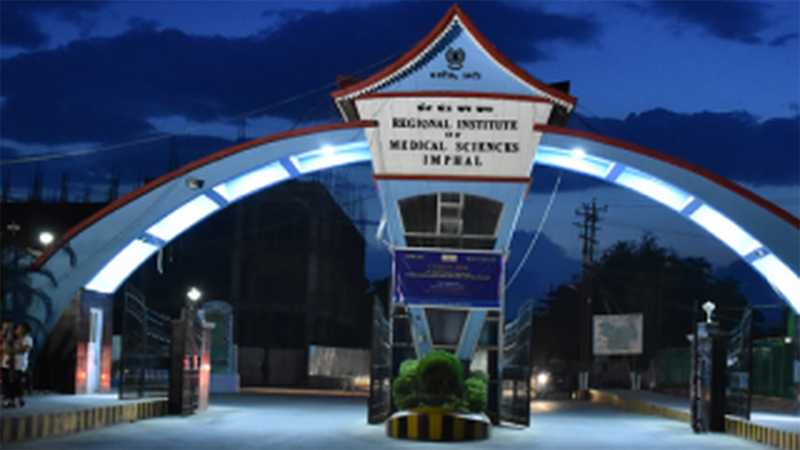 TMB Report
Imphal: A 42 year old man from Thoubal was diagnosed with a benign tumor of the mandible, known as ameloblastoma. It involved the left body of the lower jaw (mandible). He went outside the state of Manipur to seek treatment. He was told that the operation would incur an expenditure of approximately Rs. 4, 50,000, which his familyfound a bit difficult to afford.
He was therefore advised to go to RIMS, Imphal and meet the doctors in the Department of Plastic Surgery. He was investigated thoroughly and planning for excision of the mandible tumor, followed by reconstruction done.
A team of doctors of the Department of Plastic Surgery headed by Dr. Akoijam Ibohal Singh performed the marathon operation lasting for eight hours on March 1, 2023. Dr. Pebam Manisana Singh, Dr. Angelica
Laiphrakpam, Dr. Nehar Sinam and Dr. Manish Rajpurohit were also in the operating team.
The general anaesthesia was administered by Dr. L. Chaoba Singh, Dr. Irengbam Joyshankar and Dr. L. Satyajit Roy. The patient was monitored closely for 48 hours in the Post operative Trauma ICU, and
transferred out to the Plastic Surgery Ward in the Burn Unit.