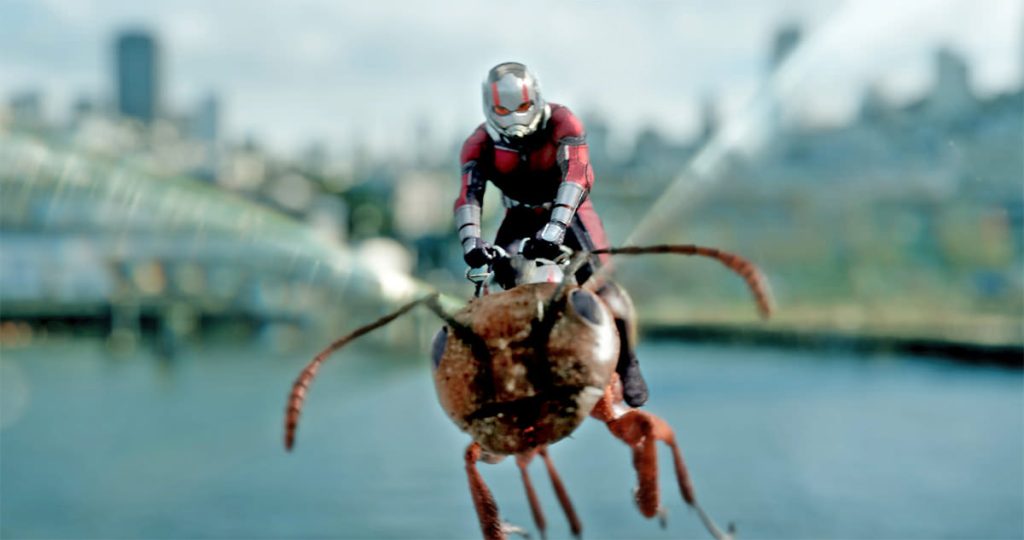 AGENCY
Paul Rudd's Ant Man has had a rather rough journey in the Marvel Cinematic Universe, but it seems the latest installment of the Ant Man franchise has found favour with the audience. Ant
Man and The Wasp: Quantumania has received positive to mixed reviews. While some have called the film 'fun and entertaining', others felt that it was rather generic.
Steven Weintraub from Collider posted on Twitter, "Marvel's Ant Man And The Wasp Quantumania is a strong start to Phase 5. I now understand why it's called Quantumania. Jonathan-
Majors is excellent as Kang and cannot wait to see where this all goes. 2 after the credits scenes and both are very good."
Ant Man and The Wasp: Quantumania is expected to have quite a few twists and turns and some shocking sequences. Erik Davis from Fandango wrote on Twitter, "Definitely make sure you stay for the credits
because there are significant things to. I really dug how Ant Man And The Wasp Quantumania is both a Part 1 of Phase 5, but also a self-contained AntMan story that's funny & sweet & features a kick-ass
Michelle Pfeiffer. Good stuff." Germain Lussier from Gizmodo praised the film for its 'gorgeous' world-building. He tweeted, "The best Star Wars movie since 2018 is Ant Man And The Wasp Quantumania.
It's a huge sci-fi adventure with gorgeous world building that feels almost little un-Marvel in how much world building there is. But it's got humor, heart, Kang completely rules & Michelle Pfeiffer steals it."
Courtney Howard shared on Twitter, "After a frustratingly rough act 1, Ant Man And The Wasp Quantumania finally gets going, only to end where this story should've began. While the external stakes are clear &
weighty, emotional drive felt slight (and levity even lighter). That said, Jonathan Majors rules."
Another critic, Scott Menzel, referred to the film as 'generic' and said it falls flat. He wrote,"Quantumania kicks off phase 5 with a whimper instead of a bang.