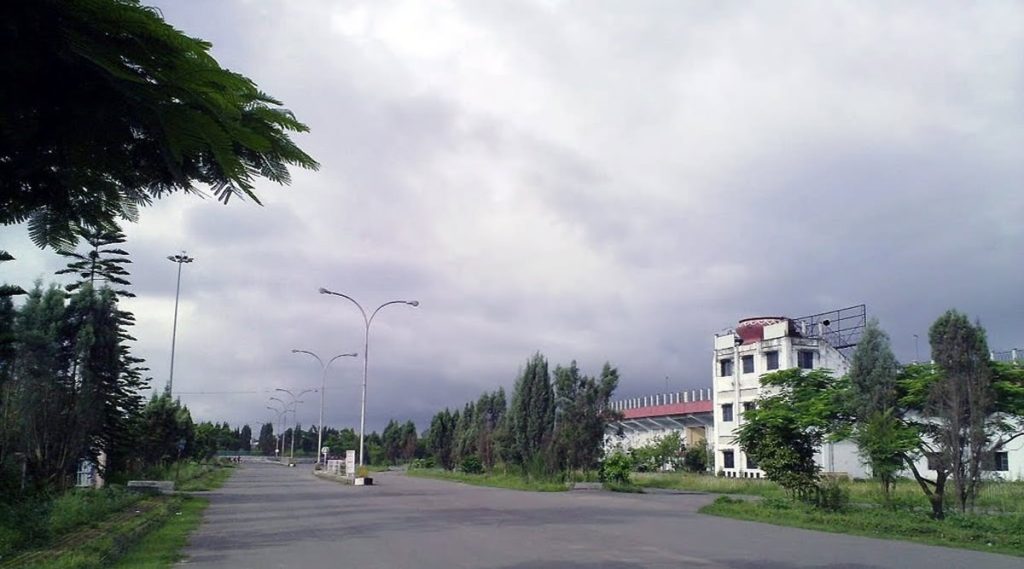 TMB Report
Imphal: The Department of Youth Affairs and Sports on Wednesday has taken up an initiative to regulate entry and safeguard the sanctity of Khuman Lampak Sports Complex by restricting the access to the complex to registered individuals. The Complex will however, be accessible to professional sports persons of the state, staff of YAS, State Kala Academy, MOA, NSU and other offices located inside the Complex including those staying in the Government quarters.
T. Phulen Meitei, Director, Youth Affairs & Sports Manipur, in a press release stated that the fee structure for entry pass inside Khuman Lampak Sports Complex would be Rs. 100 per person for one month and Rs. 1200 per person for a one Year/Annual Entry Pass. The time slot for the entry is, in Summer (March-September) in morning from 4:30 AM to 9:00 AM and in evening from 4:00 PM to7:00 PM for Winter (October-February) 4:30 AM- 9:00 AM and in evening 4:00 PM- 6:00 PM.
As per the new measure by the department, no littering would be allowed inside the complex and plastics/food/plastic bottles are to be strictly prohibited inside the complex. Use of any intoxicants is to be strictly prohibited inside the complex and can be jailed as per the law of the land. Plucking of flowers/fruits/plants/saplings inside the complex shall be fined and engraving/writing on any walls/surface are strictly prohibited & shall be fined. Individuals with a valid pass for morning would be entitled to enter the facility only in the morning and vice versa, he stated.
He maintained that this latest measure is taken for the people of Manipur and the sporting talents. Khuman Lampak Sports Complex has its own beauty and it shall be preserved from all the littering that we see inside it. To regulate the entry and safeguard the sanctity of the Khuman Lampak Sports Complex, the Department is taking this initiative of charging a minimal membership fee which will go to the maintenance of the Complex.
Besides this, the Department has also taken up enumerable initiatives for the upliftment of sports in the state. The drafting of State Youth Policy is underway to help enhance the role of youths in the state and initiative has been taken up to implement the Sports Code as per the guidelines of Government of India. Cash incentives to promising sportspersons and medalists have been announced as a reward for their efforts in bringing laurels for the state and the country. The Department is also in discussion with various stakeholders to develop the Khuman Lampak Sports Complex and other sports stadia to world class facilities, it said.