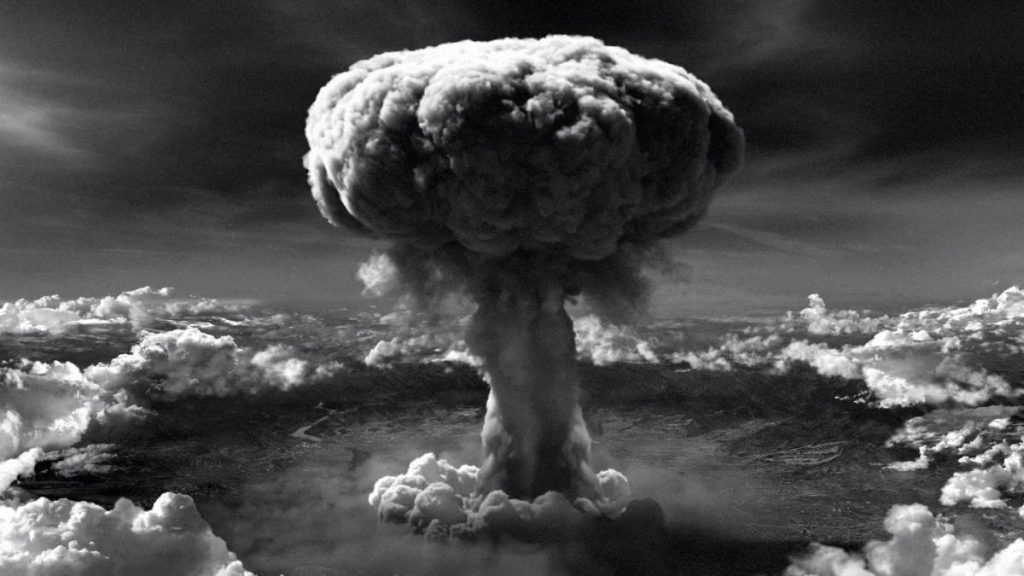 TMB Report
Imphal: As organised worldwide, 76th Hiroshima Day under the theme "Peace For All" was jointly observed by Saheed Madhumangol Foundation (SMF) and Indo-Japan Foundation at Maibam Lotpaching, Kabui Khun in Bishnupur District on Friday with befitting floral tribute to the fallen INA and Japanese soldiers in World War II.
Speaking as the chief guest of the observance, BJP Manipur Pradesh, General Secretary Organisation, Abhay Kumar Giri said that the destruction caused by the atom bomb dropped at Hiroshima of Japan on August 6, 1945 by the United States is still remembered so that the same does not happen again.
He also said that Manipur was the first state of India to get independence from British India and appealed to all to observe Hiroshima Day to bring peace across the world.
Attending as resource person of the observance, Second World War Imphal Campaign Foundation Vice President Arambam Angamba Singh said that during World War II, the United States of America dropped two atomic bombs named The Little Boy and The Fat Man under Manhattan Project in order to make Japan surrender.
The Little Boy was the first atomic bomb dropped at Hiroshima city of Japan at 8:15 am of August 6, 1945 from an airplane and blasted at a height of about 1900 feet causing the death of more than 129000 Japanese. Another atomic bomb named The Fat Man was dropped after three days on August 9, 1945 at Nagasaki and killed more than 220000 Japanese., he added.
Member of Netaji Subash Chandra Bose Birth Anniversary Commemoration S Premananda Sharma in his presidential speech said that the Red Hill in Nambol Maibam is one of the key locations of the Battle of Imphal during World War II. It is one of many places where more than 30000 Japanese soldiers had died in Indian soil during the Battle of Imphal, he added.
Premananda further said that a peace temple will be constructed at Maibam Lotpa Ching for the families of Japanese soldiers to allow them to offer prayers and tribute to their loved one lost during World War II and also keep the bond between Manipur Japan much stronger.
Maibamlotpa Kabui Khun Village Chief Maipak said that the village will donate the land required if the government or any organisation wishes to construct a memorial place or temple for the Japanese in the surrounding area of Maibamlotpa Kabui Khun at Maibam Lotpa Ching .