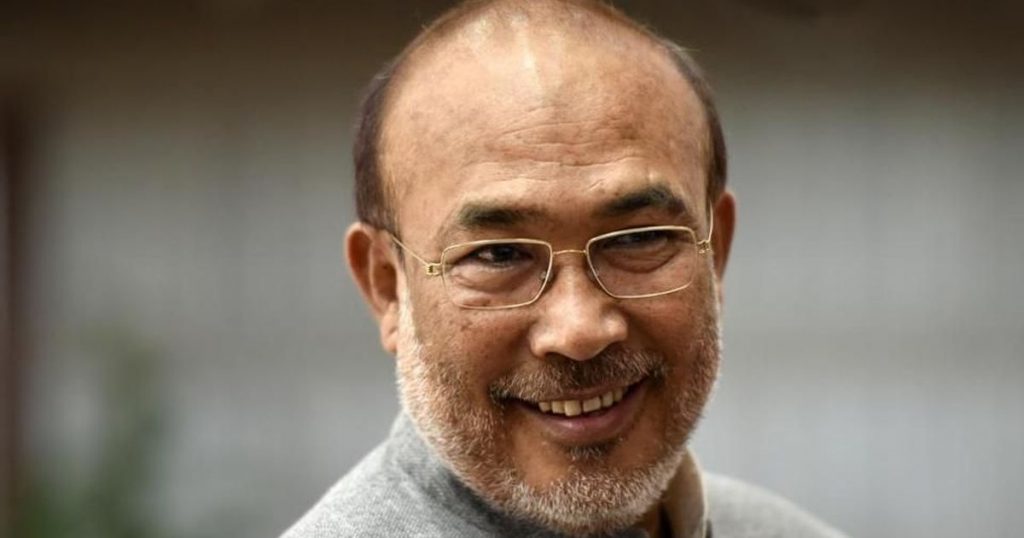 TMB Agency
New Delhi: Manipur Chief Minister N Biren Singh on Thursday assured a cash reward of Rs 75 lakh and a suitable job for Nilakanta Sharma, who was a part of the Indian men's hockey team that won the bronze medal in the ongoing Tokyo Olympics on Thursday.
After India defeated Germany 5-4 to secure a podium finish in this year's Olympics, the Manipur Chief Minister spoke to Nilakanta Sharma for congratulating the entire men's hockey team.
During their conversation, N Biren Singh asked Nilakanta Sharma, who is currently a 'Senior Ticket Collector' in Indian Railways, what he expected from the government. To which, the Olympics medalist, said, "I want to get a job in Manipur. A job related to sports is all I wanted."
N Biren Singh then assured him, saying, "As you have become an Olympics medalist, I won't keep you as a ticket collector. Like I told Mirabai (Chanu) the last time, I won't keep you as a ticket collector. Moreover, the state government will provide you a suitable job. So be ready."
N Biren Singh later told Nilakantna Sharma that he would also be offered a cash reward of Rs 75 lakh whenever he returns to Manipur.
On Thursday, India ended their 41-year wait for a hockey medal at the Tokyo Olympics. They beat four-time champions Germany 5-4 in a nail-biter of a bronze medal match on Thursday to win their first Games medal since the 1980 Moscow Olympics.
Earlier, chief minister posted in FB page hailing India's victory immediately after the final hooter. "Such a resounding victory for India's Men Hockey team at Tokyo today. Congratulations to our Men in Blue on winning the bronze medal and this historic win will go down in history. The country is really proud of you today", it stated.
The chief minister also met Olympian Judoka Shushila Likmabam in Delhi today. Although she couldn't win a medal, her journey to reach this place as the only Indian Judo athlete to represent India in the Olympic will inspire many youths in the country. We are really proud of you, the chief minister said in another post in the social media page.