TMB Report
Imphal: As a part of the Swachhta Action Plan 2022-23, a Swachhta Health Camp was held at Leimakon Regional Institute, Nambol Laitonjam organised by Regional Institute of Medical Sciences, Imphal in collaboration with Leimakon Trust & Laitonjam Youth & Students Club, Nambol Laitonjam Mayai Leikai, Bishnupur district.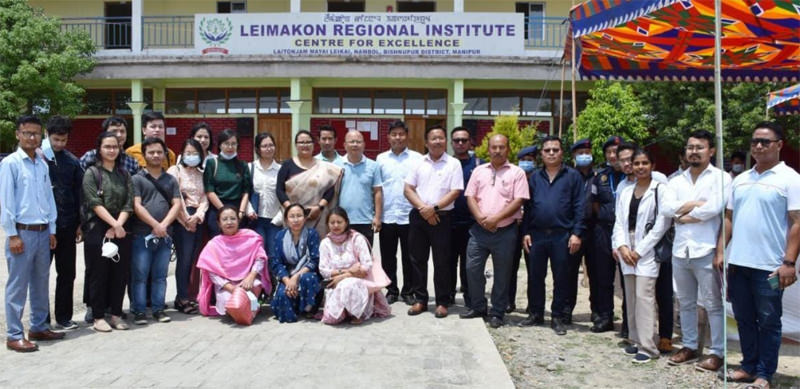 Minister of Education, Govt. of Manipur Thounaojam Basanta Kumar visited the health camp session and shares a moment with Medical Superintendent, RIMS Hospital, Imphal and also with members of club and
Leimakon Trust. Prof. N. Sanjib Singh, Medical Superintendent, RIMS Hospital, Imphal opened the health camp by requesting public to take the benefits of health camp and also further appeal to visit RIMS hospital later, if unable to cover in today's health camp.
During the programme, Leitanthem Jibanlata Devi, Founder member, Leimakon Trust mentioned that the health camp was mainly organised with regard to changing of season and rise of heat wave which may simultaneously lead to health problems in both children and adults. She thanks the RIMS authority and
medical team of RIMS for helping and providing treatment facilities especially for older persons and
kids who are unable to visit at the hospital frequently. The health camp was successfully organised with
a total participation of 225 people who were screened for various ailments.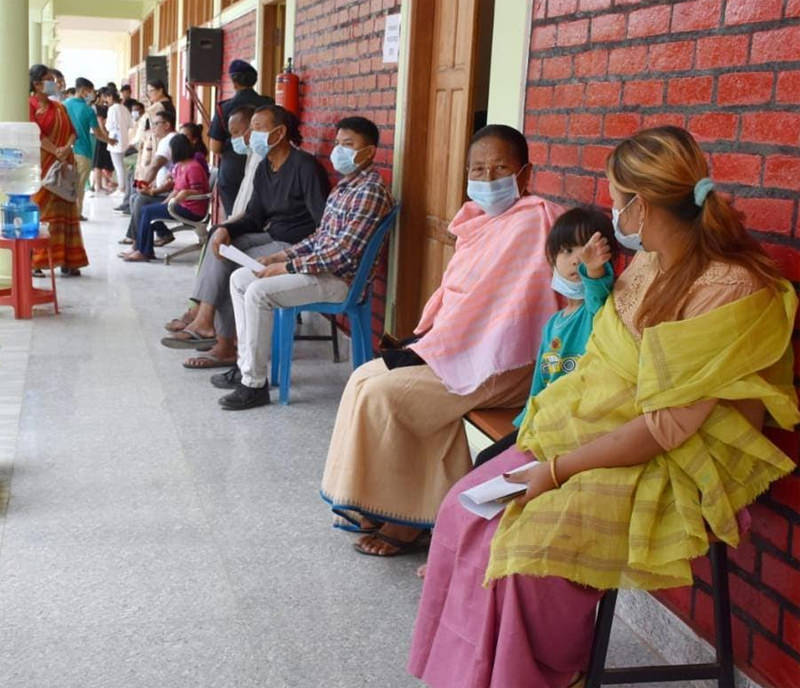 The health camp was participated by six departments of RIMS, Imphal namely Departments of Obst
& Gynaecology, Orthopaedics, Paediatrics, Dental, Eye and Medicine. Doctors and staff from six re-
spective departments served the patients during health camp. Medicines were also distributed to the pa-
tients at free of cost.