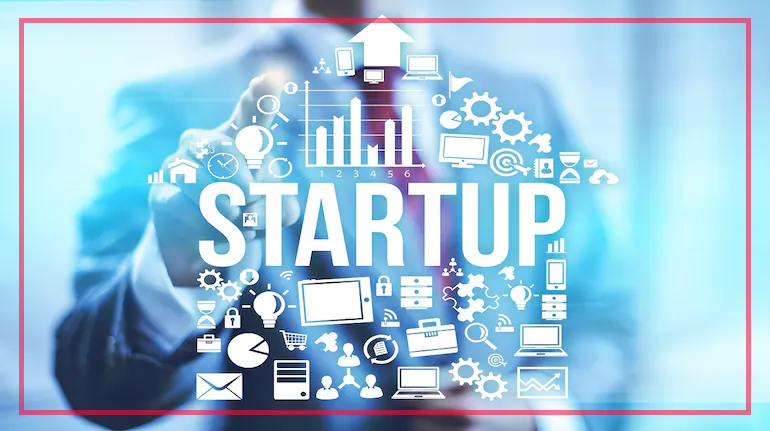 Rupa Dutta and Yash Rawat
The term "startup" became popular in the late 1990s as a result of the "dot-com" bubble. Although the term does not have a universally accepted definition, it is commonly understood to refer to new businesses. According to DPIIT, an entity will be considered a "start-up" for a period of 10 years from the date of incorporation/registration and if its revenue for any of the financial years since incorporation/registration has not exceeded Rs 100 crore. The startups are expected to focus on the innovation&improvement of products, services, processes, and are crucial economic development agents, and sustainable growth. They generate employment, promote social inclusion and reduce income disparities.They have technological advancement and economic growth in both developed and emerging markets today. The global startup economy is propelled by the growth and innovation of startups.
There is no denying that Startups are key drivers of global economic growth due to their capacity to rapidly develop innovative solutions. With the assistance of funding entities, incubators, technology providers, and policymakers, their focus on cutting-edge technology and disruptive innovation has aided their global expansion. During COVID-19 pandemic, startups played a crucial role in driving innovation and adapting to rapidly changing market demands by launching a variety of digital health services, "contactless" food delivery, and remote working and learning tools.
India's startup ecosystem has developed tremendously from 400 registered startups in 2014 to approximately 85,000 registered startups with more than100 unicorns and a combined valuation of $350 billion. India has the third-highest number of unicorns in the world, thus it is only a matter of time until it tops this list. According to research by Nasscom, India added more than 1,300 active technology firms in the past year, bringing the overall number of active technology startups to between 25,000 and 27,000. In addition, the nation added over 23 unicorns in CY2022, ranking it second in the world.
The expansion of India's startup ecosystem can be attributed to a number of government initiatives designed to encourage entrepreneurship in the nation. Launched in 2016, the Startup India programme provides startup companies with tax breaks, self-certification, and expedited patent applications. Other initiatives, such as the Atal Innovation Mission and Digital India, are centred on fostering innovation and creating a digital infrastructure and startup-friendly ecosystem. A national network of incubation centres and accelerators, offering co-working spaces, investor access, and networking opportunities, has been established to provide access to resources and mentorship. Because of all these initiatives India has become one of the most vibrant startup ecosystems and has attracted global attention and investment.
India's 41-place rise on the Global Innovation Index over the last seven years can be attributed to the government's unwavering efforts, and this demonstrates the importance of innovation & innovation is main ingredient for a startup. The Indian startup ecosystem has benefited from a growing network of angel investors and incubators, as well as partnerships among startups, corporations, and universities.
Historically, India's startup ecosystem has been linked to tier 1 cities like Mumbai, Bengaluru, Hyderabad, and Delhi. However, a startup ecosystem is gradually gaining traction in India's north-eastern region. As a result of government policies and initiatives, the number of startups in North-east is increasing exponentially.
The startup ecosystem in the Northeast is comprised of over 900 DPIIT-recognized startups that have created over 8,800 jobs, with around 42% of these startups having at least one female director.
The Northeast Entrepreneurship Fellowship was established to advance the startup ecosystem. It is a unique programme that connects, networks, and trains entrepreneurs from the entire Northeast. Since the launch of Startup India as a national platform, the number of startups in the Northeast has grown, and in November 2022, Startup India hosted ASCEND (Accelerating Startup Calibre & Entrepreneurial Drive) workshops in the states of the Northeast. The North-eastern Council, with the B-School Incubator IIM Calcutta Innovation Park, has launched the first-ever North-East Entrepreneurship Development Programme (NEEDP) at the NEC Secretariat in Nongrim Hills, Shillong. The initiative, which is considered a ground-breakinginitiative,which will benefit beneficiaries from all eight states in the region as it aims to identify and empower 270 promising entrepreneurs from North-East India via well-planned incubation and pre-incubation programmes.The Northeast Venture Fund (NEVF), which was founded in collaboration with the North-eastern Development Finance Corporation Ltd (NEDFi), intends to equip companies in the region with the funding they need to grow and attract outside investment.
The establishment of some of the finest educational institutions, such as IIM and NIFT, will go a long way towards establishing the Northeast as a resource and training destination of choice. The Meghalaya Institute of Entrepreneurship is an additional government organisation dedicated to enterprise development and capacity building for state residents.
The Northeast region of India has tremendous potential for investment, trade, and startups .To establish a robust startup ecosystem, it is essential to provide aspiring innovators and founders with the infrastructure, guidance, and support they require from ecosystem enablers such as incubators, mentors, and academia, Government of India had taken a number of initiatives to make this happen.It has become an attractive location for entrepreneurs as a result of significant improvements in transportation and connectivity over the past few years and concerted administrative efforts. Young people & entrepreneurs are increasingly drawn to the region to explore its untapped potential by utilising the government's various supportive policies and measures. As India continues to attract global attention, it is time to unlock the potential of the Northeast and open it to the world.
(The writer are the Principal Economic Advisor and Consultant-DPIIT)