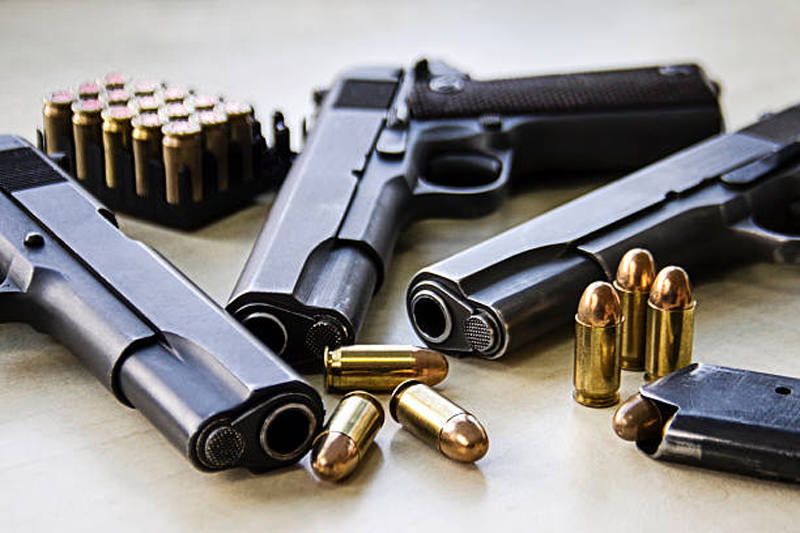 Imphal (DIPR): On the eighth day of the ensuing 3rd session of the 12th Manipur Legislative Assembly on Wednesday, Leader of the House N. Biren Singh, who is also in-charge of Home, stated that the order of submitting arms licenses along with the arms was issued not only for a particular district but for the State-wide for the prevention of illegal arms.
The Chief Minister was responding to a calling attention raised by MLAs Vungzagin Valte and Paolienlal Haokip on the reported issuance of notification by District Magistrate, Churachandpur intimating to submit arms licenses along with the arms.
He stated that cases of killing in the State have increased by the holders of license guns. He further instructed the District Magistrates and Superintendents of Police to examine the purpose carefully before issuing an arm license. He also informed the House that arms license holders should renew their licenses in the given period of time otherwise it would be considered as illegal.
The Leader of the House informed the House that there are 29 Fire Stations and Sub Fire Stations; out of which 17 Fire Stations/Sub-Stations are functional and 12 Fire Sub- Stations are non-functional. He stated that efforts are being made for the 12 non-functional fire stations to be functional and also for setting up of new Fire Stations/Sub-Stations to cover all parts of the State in future.
He further stated that the government has conveyed approval for direct recruitment of 122 different categories of posts which is under process in the department. He mentioned that under Expanding of Modernization of Fire Service under the 15th Finance Commission of grant-in-aid, a proposal amounting to Rs. 93,33,86,960 has been proposed for making all the non-functional Fire Sub-Stations and improving the infrastructure and equipment.
For construction of temporary garage-cum-dormitory for opening of new fire stations, procurement of 16 Fire Tenders, 16 Portable Fire Pumps and eight Bolero Campers for mounting fire pumps is under process, he disclosed.
Replying to a question raised by MLA Sheikh Noorul Hassan regarding a case of hit and run, the Leader of the House informed that investigation of the case is going on in full swing.
Responding to a question raised by MLA Kh. Loken Singh, Water Resources Minister Awangbow Newmai informed that Civil Work Component, which will involve an amount of Rs.44.56 crore, was given to M/S Keystone Infra Pvt Ltd on June 24, 2021 and it will be completed within 36 months.
He also informed the House that the Hydro-Mechanical Component for Rs 44.11 crore was given to M/S OM Metals Infra Projects Ltd. and there is a target for completion of the works within 36 months. The Minister stated that minor repairing of Canal No.1 and 2 of Imphal Barrage had been done in July 2021 and there is a target to renovate them.
He further informed the House that repairing of river banks of Tarang Stream at Kh.Ibohal Mapa, Kakching Khunou and Tarang River at Tarang Bazar Maning will be made.
Responding to a question raised by MLA Paolienlal Haokip, Tribal Affairs & Hills Minister Letpao Kipgen stated that the Manipur Tribal Development Corporation (MTDC) is a functional corporation, a State PSU under the Department of Tribal Affairs & Hills, Government of Manipur.
Replying to a question raised by MLA Th. Lokeshwar Singh, RD & PR Minister Yumnam Khemchand Singh stated that there is no special maintenance of roads by Manipur State Road Development Agency (MSRDA).